Microsoft-Activision deal: A timeline of everything so far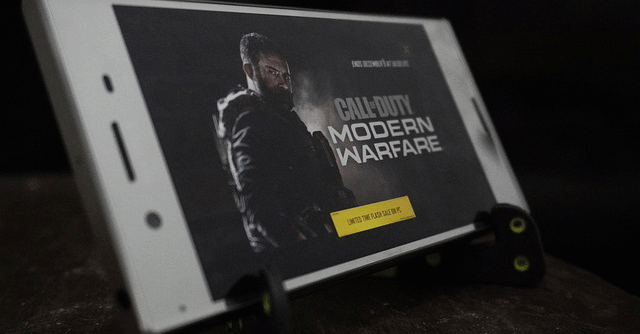 Microsoft's bid to acquire California-based gaming company Activision Blizzard, known for the popular Call of Duty series of games, hit a roadblock last year after antitrust regulators in US and Europe raised concerns that it would hurt rivals in the console and cloud gaming industry. Though the deal is still pending clearance from regulators, Microsoft has been provided some relief in the UK.
Last Friday, the UK's Competition and Markets Authority (CMA) modified its stance on the impact of the deal on the gaming console market. CMA said it received new evidence, which indicates that the deal will not lessen competition in the console gaming segment. However, CMA said that its investigation into the deal's impact on cloud gaming will continue and a final report on it will be submitted on April 26.
Here is the timeline of key developments in what would be the biggest acquisition in the gaming industry.

Microsoft announces plans to acquire Activision: In January 2022, Microsoft announced that it is acquiring Activision Blizzard for $68.7 billion. Microsoft said at the time that the deal will catapult its gaming business across mobile, PC, console, and cloud and will serve as "building blocks" for metaverse projects. The deal would make Microsoft the third biggest gaming company in the World after Sony and Tencent.
Sony raises concern: Two days after the deal was announced, a spokesperson for Sony told WSJ that it expects Microsoft to respect the contractual agreements and to ensure that Activision games, especially Call of Duty remain available on all gaming consoles including PlayStation. Microsoft Gaming head Phil Spencer assured Sony, and said in a Twitter post, that it intends to respect all existing agreements. A week later, Activision Blizzard also said in a statement that the next three Call of Duty games will be released on PlayStation.
FTC to probe the deal: In February, the US antitrust agency Federal Trade Commission (FTC) decided to launch an investigation to examine the impact of the deal on competition, according to a Bloomberg report.

UK antitrust agency also begins probe: In February 2022, CMA also raised competition-related concerns over the deal after a provisional investigation. In July, CMA started the first phase of the investigation which concluded in September. CMA said in a statement that the deal would hurt competition and that Microsoft could use its control over Call of Duty games to stifle competition in cloud gaming, multi-game subscriptions, and gaming consoles.
EU regulators also opened an investigation: In November 2022, the European Commission also started an "in-depth investigation" over similar concerns. It felt that Microsoft may restrict access to Activision's console and PC video games to rivals.
FTC moves to block the deal: In December 2022, FTC said that it was seeking to block the acquisition as it believed that it would enable Microsoft to suppress competitors to its Xbox consoles, subscription-based Xbox Game Pass, and cloud-gaming business.

Microsoft offers Call of Duty for 10 years: To allay the antitrust concerns, Microsoft offered to make all new Call of Duty games available on Nintendo Switch and PlayStation gaming consoles for the next 10 years. In February 2023, Microsoft also agreed to a 10-year deal with Nvidia to make Xbox PC games available on its GeForce Now cloud gaming service. Though Nintendo also agreed to the 10-year deal, Sony is yet to sign it.
CMA narrows the scope of concern: On March 24, CMA revised its earlier finding on the impact of the deal on the console market after receiving new evidence. CMA said that the new evidence provided them a better insight into the actual purchasing behavior of Call of Duty gamers and led them to conclude that restricting access to Call of Duty games was not commercially beneficial for Microsoft.
---