Generative AI could replace 300mn jobs: Goldman Sachs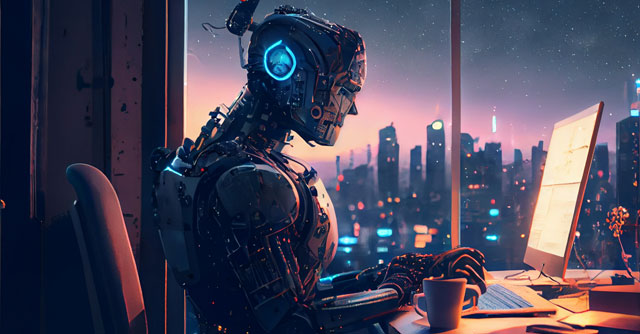 The potential impact of artificial intelligence (AI) on the job market could result in the replacement of approximately 300 million full-time positions, according to a report by investment bank Goldman Sachs.
As per the report, the latest advancements in artificial intelligence have the potential to automate up to 25% of the work currently being done in the United States and Europe. However, the report also highlights the possibility of new job opportunities and a surge in productivity.
According to the report, the development of generative AI, which has the ability to produce content that is nearly indistinguishable from human work, represents a significant breakthrough. And it could eventually increase the total annual value of goods and services produced globally by 7%.

According to the authors of the paper, Joseph Briggs and Devesh Kodnani, if the technology fulfills its potential, it could cause "significant disruption" in the labor market. This would result in the automation of the equivalent of 300 million full-time workers in major economies. Legal professionals and administrative personnel are among the most vulnerable to potential job loss.
The majority of individuals would witness only a small portion of their work responsibilities being automated, resulting in the likelihood of retaining their current positions. However, this would allow for additional time to be allocated toward more efficient and fruitful endeavors.
According to their calculations, this would apply to 63% of the labor force in the United States, and an additional 30% of individuals employed in physical or outdoor occupations would remain unaffected by automation. However, their work may still be vulnerable to alternative forms of automation.

Approximately 7% of the American workforce is employed in positions where at least 50% of their responsibilities could be fulfilled by generative artificial intelligence, rendering them susceptible to potential displacement. According to Goldman's research, a comparable effect is expected in Europe.
The report is expected to spark discussions on the capabilities of AI technologies in reviving the productivity growth of the rich world. However, it also raises concerns about the possibility of creating a new group of white-collar workers who may face a similar fate to that of manufacturing workers in the 1980s.
According to a recent report by OpenAI, the creator of GPT-4, a staggering 80% of the American workforce could witness a minimum of 10% of their tasks being executed by generative AI. The findings were based on an analysis conducted by both human researchers and the company's large language model. (LLM).

According to Goldman Sachs, the growth rate of corporate investment in artificial intelligence (AI) is comparable to that of software investment in the 1990s. If this trend continues, the United States' investment in AI could reach nearly 1% of its GDP by 2030.
---