Reliance partners with Brookfield, Digital Realty to build data centres across India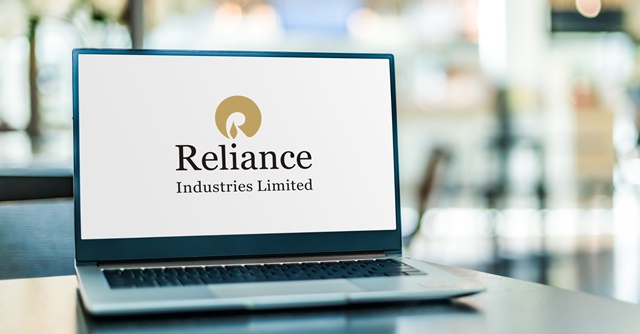 Reliance Industries Ltd has partnered with Brookfield Infrastructure and Digital Realty to invest in special purpose vehicles (SPVs) for developing data centres in India.
According to the company, Reliance will hold a 33.33 per cent stake in each SPV, making it an equal partner in the venture. The transaction is expected to be completed in about three months, pending regulatory approvals. Reliance's investment in Mercury Holdings, the joint venture of Brookfield and Digital Realty, amounts to ₹3.78 billion ($46 million).
The joint venture, formed by Digital Realty Trust and Brookfield Infrastructure, is currently building data centres in Chennai and Mumbai. The first project, MAA10, is a 100 MW campus-based 20 MW greenfield data centre in Chennai, scheduled for completion by the end of 2023. Additionally, the JV has acquired 2.15 acres of property in Mumbai for the construction of a 40 MW data centre.

The data centres will be strategically located to ensure seamless connectivity with essential terrestrial infrastructure and undersea cables, becoming significant hubs for global connectivity for Indian businesses and gateways into India for multinational companies. The joint venture aims to fulfill cloud and colocation demands for local and global organisations, including small and medium-sized enterprises and startups. This will effectively cater to their needs as these entities increasingly shift their resources to the cloud and off-premise, the release said.
Kiran Thomas, CEO, Jio Platforms Limited, said "The partnership will help us serve our enterprise and SMB clients with cutting-edge, plug-and-play solutions delivered from the cloud and lead their digital transformation and make them more competitive and efficient. The unique and highly engaging consumer and home experiences that we are offering and further innovating on, such as high-definition live content, AR/VR experiences, cloud gaming, immersive shopping experiences and cloud PC have massive compute capacity requirements."
According to a report by IAMAI and Kantar in April 2022, India's active internet user base is projected to reach 900 million by 2025, growing at a rate of 45% annually.

The internet penetration and cloud adoption in India have been steadily increasing, leading to a rise in data centre facilities. The demand for data centres is expected to further escalate with the growing adoption of 5G technology. Consequently, numerous major players from various industries have expressed their interest in investing in data centres in India.
On May 23, Reuters reported that Blackstone was in discussions with Microsoft and Amazon to establish data centres in India. Similarly, other companies like the Adani Group and the Hiranandani Group have also ventured into this domain to capitalise on the opportunity.
Another report by Reuters on June 23 highlighted that AdaniConneX, a joint venture between Adani Enterprises and EdgeConneX (ECX), successfully raised $213 million to finance its ongoing data centre projects, amounting to 67 MW in Noida and Chennai.

---