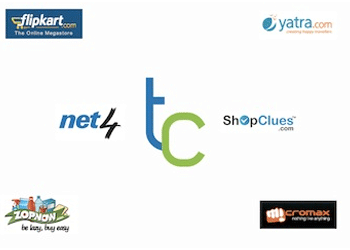 What an eventful year 2013 has been! The year saw deals galore across sectors, and not just e-commerce. And while e-commerce as a sector lost some of its sheen, owing to a number of shutdowns in the space (this will be covered in a separate segment), it did not stop homegrown e-com giant Flipkart.com from raising one of the biggest funding rounds in the Indian internet space.
In addition, as we look back, we are reminded of the long string of controversies (both big and small) that plagued the tech world. The Indian tech eco-system had its fare share of hiccups, and in a new segment called 'The Year That Was', focused on our year-end analysis, we will look at the top controversies. Note that they have been numbered in the sequence of their occurrence, and not their importance.
1. Flipkart CFO quits in the wake of ED probe
Karandeep Singh, chief financial officer of India's largest e-commerce firm Flipkart Online Services Pvt Ltd, left the company in February this year owing to personal commitments, even as the enforcement directorate (ED) was (and still is) probing the firm for possible violation of foreign direct investment (FDI) norms in multi-brand retailing.
Singh had been with Flipkart for just over a year, and while a company spokesperson told Techcircle.in (on the condition of anonymity) that there was no connection between Singh's resignation and the ED investigation, one couldn't help but wonder.
The company has since appointed Kalyan Krishnamurthy, director (finance – portfolio companies) at Tiger Global Management, as its interim CFO, and is still looking for a full-time CFO.
2. FBI arrests ShopClues CEO on insider trading charges
Sandeep Aggarwal, co-founder and CEO of Gurgaon-based Clues Network Pvt Ltd, the startup that runs the horizontal e-commerce marketplace ShopClues.com, was arrested by the Federal Bureau of Investigation (FBI) on insider trading charges. Aggarwal was a Wall Street analyst prior to starting ShopClues and according to the FBI, he allegedly tipped off Richard Lee, the portfolio manager at the hedge fund SAC Capital, about a pending deal between Microsoft and Yahoo.
Last month, he pleaded guilty to one count each of conspiracy and securities fraud in his testimony to a US federal court judge. "I did this to improve my standing as an analyst and to increase revenue for my firm. I know what I did was wrong and I'm very sorry for my conduct," Aggarwal told US Magistrate Judge Ronald Ellis. He is liable for as much as 25 years in jail and could be deported back to India, if sentenced.
3. Micromax co-founder arrested by CBI; company sued by Ericsson
Rajesh Agarwal, co-founder of Gurgaon-based mobile handset firm Micromax Informatics Ltd, and Manish Tuli, a senior official of the company were arrested by the Central Bureau of Investigation (CBI) on alleged graft charges. The company later came out with an official response, which stated that Agarwal had stepped down from his duties and recused himself from the responsibilities. "He will focus on the legal proceedings to clear his name of the alleged charges. In addition, Tuli has no association with Micromax and Agarwal was present in his personal capacity with Tuli."
In March this year, the world's biggest telecom network equipment maker Ericsson had also sued Micromax for alleged patent infringement and refusal to enter into licence agreements related to wireless technology standards such as GSM, EDGE and 3G. The Swedish firm claimed Rs 100 crore in damages.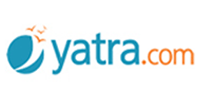 4. Yatra.com site goes down as OTA forgets to renew domain name
Yatra.com, one of the leading online travel agents (OTAs) in India, was left red-faced when its site went down because the company had forgotten to renew its domain name. The glitch was spotted by customers when they tried visiting the site, but were redirected to a domain parking page. For those who don't already know, domain parking is the registration of an internet domain name without using it for services such as e-mail or website, i.e., without placing any content under the domain. This may be done to reserve the domain name for future development, among others.
When irritated customers started venting their frustration on social media, the company posted a message on its Facebook page that read: We are facing some technical difficulties with our Domain Name System (DNS) servers on account of which some of you are unable to access our site. We are working on this and hope to have it resolved in the next couple of hours. The site started functioning again once the domain registration was updated.
5. ZopNow founder ousted from the company
Bal Krishn Birla, co-founder of ZopNow Retail Pvt Ltd, which runs online hypermarket ZopNow.com, disclosed that he was wrongly ousted from the company. In the blog post, titled 'Goodbye from a Zhopper', Birla mentioned that he is not a quitter and his ousting from the company was indeed a planned move.
"Over the past two years I have been building a brand and company but I guess I have now run out of time now. Led by my dear friend Bhukhri/Bhukesh, I have been asked to step down. A sad day indeed for me, not because I have been ousted from a company I built, but the way it was plotted and planned. I agree I was outsmarted by you dear friend Bhukhri/Bhukesh," he wrote in the post.
While Birla had chosen to use a pseudo name, it did not take much effort to understand whom he was pointing a finger at (check the other co-founders name and you will understand what we are talking about). He also apologised to the team of ZopNow, and its 'Bored' (hint Board) adding that as adults, they should have figured out a way to work together.
6. Net4India chief detained as company did not pay service tax in time
Jasjit Singh Sawhney, CMD of Net4India, a leading network and application services provider (listed on both NSE and BSE), had been detained by the Service Tax Department on the charge of not remitting the levy collected to the department (basically service tax collected but not deposited with the government).
Arrested on August 30, 2013, Sawhney was granted conditional bail till September 3 after a payment of Rs 25 lakh. He was also been asked to pay Rs 75 lakh within 15 days, post which he had to pay an additional Rs 1 crore within a month. The company later issued an official statement that mentioned that Sawhney, in his capacity as MD, was detained, since the firm had not deposited the service tax before the due date as stipulated in the finance act. "However, we have already given a schedule for payment of dues outstanding against the service tax to the department which they have agreed for."
That's all for this feature, but stay tuned for our next one 'The Year That Was- 2013 in gadgets', which will be focused on the top gadgets that were launched in 2013.
(Edited by Joby Puthuparampil Johnson)
---