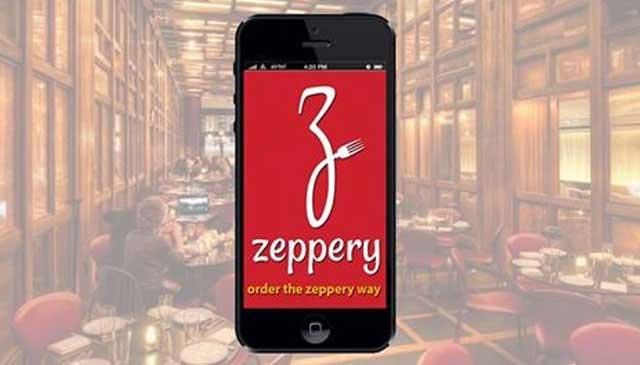 Mobile app Zeppery which allows users to pre-order food at restaurants and other food outlets and thus avoid long queues has decided to shut shop, barely six months after commencing operations, a senior executive told Techcircle.in.
"We were trying to copy, Tapingo, a US-based startup, but realised that this model is too early for the Indian market and the customer retention costs were too high. We have, therefore, decided to move on," said Utkarsh Srivastava, co-founder, Zeppery.
The app gave users the option to browse the menus of nearby partnered restaurants and outlets at food courts or railway stations and give their orders without having to wait in line. Once the order was ready, the user would get a notification on the app. Zeppery had tied up with a number of food outlets such as Haldiram's, Bikanervala and Moti Mahal, among others. It charged a fixed percentage commission on every order and had plans to generate additional revenue streams such as advertising and selling data analytics report to its restaurant clients.
Delhi-based startup Inweone Technologies Pvt. Ltd, which runs Zeppery, is now working on a micro-delivery logistics business and is building a new team.
All seven employees of Zeppery have quit and the firm will be hiring a fresh team for its new business. Co-founder Lalit Vijay has also exited the company.
"We want to disrupt the current logistics and delivery model by making it robust, easy and cost-effective at the micro level which can be replicated and scaled up," added Srivastava.
Zeppery was founded in 2015 by Srivastava and Lalit Vijay. Srivastava is an alumnus of Ram Murti Smarak College of Engineering and Technology, Bareilly while Vijay is an alumnus of IMS Engineering College, Ghaziabad.
Last year, the firm had raised Rs 50 lakh ($77,000) in an angel round of funding from doctor cum angel investor Suyash Sharma.
Of late, several entrepreneurs and investors have expressed their interest in entering the logistics space. Recently, hyperlocal delivery startup, PepperTap closed its delivery business and said it would be focusing on logistics.
Zeppery's closure comes at a time when many food-tech startups have either downsized their operations or have shut down.
In March, Bangalore-based online meal service provider iTiffin.in has stopped taking orders and advised employees to look for jobs. Dazo, operated by TapCibo Online Solutions Pvt. Ltd, closed down operations in October last year. Mumbai-based food ordering app TinyOwl has laid off about 200 employees.
At the same time, a few have been able to raise funds. FreshMenu raised $17 million in Series B funding in January while First Eat and Cookaroo are among the ventures that have secured seed or angel funding.
Like this report? Sign up for our daily newsletter to get our top reports.
---