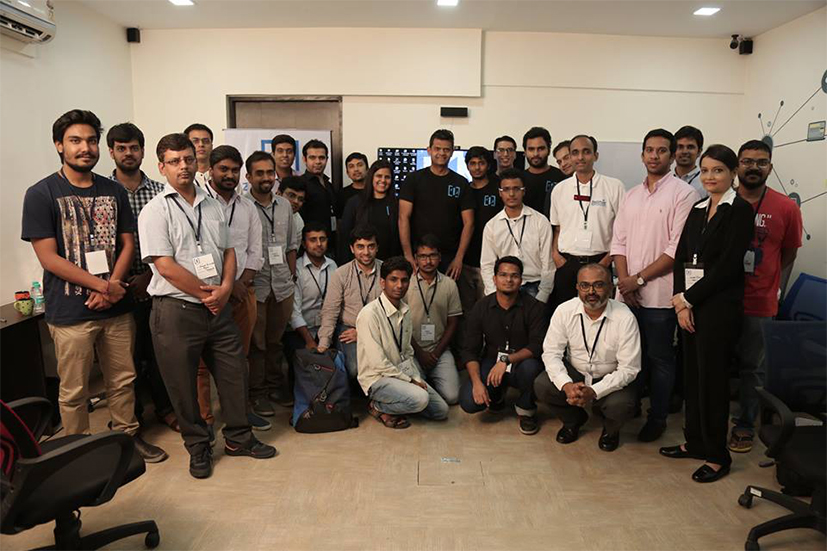 Z Nation Lab, a Mumbai-based co-working space provider and startup accelerator, has launched a startup bootcamp programme for firms in the internet, analytics, smart technologies, edu-tech, agro-tech, mobile, and machine learning domains.
The programme will allow the shortlisted startups to interact with a team of experienced technology veterans, venture capital partners, pitch coaches and subject matter experts from India, Europe, and the Silicon Valley.
Among the 13 shortlisted startups, about three or four selected startups would raise funding, while venture capital firms such as Matrix Partners and Accel India will be part of the investor panel on the demo day and may invest in promising startups.
Some of the mentors who will guide the startups are Salil Pradhan, venture partner and early stage investor at Draper Nexus Silicon Valley; Jurgen Hase, CEO of IoT business at Reliance Communications; Radhesh Kanumury, country head of IBM Global; Anshu Prasher, director at InnoVen Capital, to name a few.
In an interaction with VCCircle in September, Anup Mehta, co-founder of Z Nation Lab said that the firm intends to launch a seed-stage venture capital fund, Zsolt Capital, which will invest in technology startups in India and the US, incubated by Z Nation Lab.
Z Nation Lab was launched in April this year by Mehta, an MBA from SP Jain Institute of Management & Research and director of Mumbai-based Vinay Unique, a real estate venture; Neha Jain, a marketing graduate from Mumbai University with experience in market research; and Khushboo Jain, a former Grant Thorton executive who was also the former CEO of Umang Financial Advisors. The accelerator has a ticket size between $50,000 and $250,000 per startup and will take an 8% to 12% stake in them.
Here are the 13 short listed startups that will be incubated in the next six weeks:
Drona Aviation: Founded in 2014, the startup was incubated at SINE, IIT Bombay and manufactures nano drone platforms for educational and industrial applications. Its flagship product Pluto, a DIY nano drone, can be used to build applications with open source firmware. It can be used in areas such as home security, firefighting, industrial monitoring and defence applications.
Feltso: Founded in 2015, the Telangana-based startup analyses mobile phone reviews. With the help of its proprietary artificial intelligence technology, the firm reads thousands of customer reviews from multiple sources, eliminates fake reviews and prepares a summary in a graphical and easy-to-understand way.
forBinary: Founded by two former Housing executives and IIT Bombay alumni, this startup offers its clients a platform to build customisable mobile apps.
Appsfly: This Bengaluru-based startup offers its users a platform, called AppSteam, to build and distribute micro apps. With micro apps, developers can create a basic copy of any of the native apps found on the Play Store or App Store, with minimal functionality and these copies can be tweaked to serve the purpose of another publisher.
Rubix108: Founded in 2015, this Pune-based startup offers a mobile-based ERP solution for educational institutions to manage day-to-day administration and communication.
GraduFund: This startup offers funding requests for tuition fees, education project and living expenses through crowd funding and donations
Vedic Rishi Astro: This firm provides personalised horoscopes and numerology predictions via an app.
Ayukrt: This Mumbai-based health-tech startup connects patients with doctors as well as pharmacies via an app, which is available in several languages.
ScoutMyTrip: This Mumbai-based firm helps users to plan road trips by signing up on their platform either through the website or through a social network. Users are provided with suggestions of where to stay, what to do, and what to eat. It also connects road travellers with one another.
Play Time Media: Currently in beta, this Mumbai-based startup hopes to solve the parking problem in cities through IoT and social, mobile, analytics and cloud (SMAC). Its platform, Get Parking, helps users find and manage parking with the help of a virtual parking assistant.
Toch: Founded in 2015, this firm offers users an interactive video platform via a mobile application. Users can add clickable hotspots or 'tags' to moving persons or objects in video. These tags allow users to view extra content hidden in the video and also offers immersive experiences.
AgroBazaar: This startup aims to connect small farmers directly with institutional buyers through their platform to access bigger markets.
Shash: This Pune-based startup offers payments solutions for online and offline markets.
---