Arvato CRM Solutions acquires tech startup Ramyam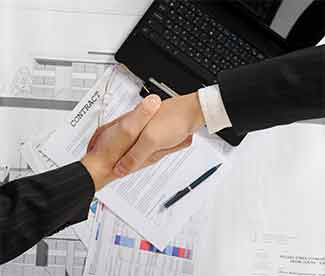 Arvato CRM Solutions, a global customer relationship management company and subsidiary of German conglomerate Bertelsmann, has acquired Bengaluru-based IT and analytics company Ramyam Intelligence Lab Pvt. Ltd, Arvato said in a statement on Wednesday. The financial details of the transaction were not revealed.
Ramyam will continue to operate under its brand name following the acquisition.
"Their unique Customer Experience Management (CEM) platform enables us to offer new and improved services to our many clients in India and around the world, giving us a real competitive edge," said Andreas Krohn, chief executive of Arvato CRM Solutions, in the statement. .

Arvato offers tailor-made customer communication and digital service solutions. On behalf of its clients, it currently maintains relationships with over 600 million consumers and business clients on five continents in over 35 languages, on all classic communication channels as well as on online and social media channels.
The company's clientele includes telecommunication firms, energy suppliers, banks, insurance companies, e-commerce retailers and airlines.
"Our combined expertise and resources mean that we're ideally placed to maximise on our success to date, as part of one of the world's leading customer relationship management organisations," MV Balasubrahmanyam, chief executive of Ramyam, said.

BMR Advisors acted as the sole financial advisers for the transaction.
San Francisco- and Chennai-headquartered cloud-based customer service software provider Freshdesk Inc also launched a customer relationship management solution (CRM) solution designed for corporate sales teams in June last year.
Zoho Corp also allows businesses to acquire and manage customers using its marketing, sales and customer support applications.

In another instance, Seamovation Labs Pvt. Ltd, which owns cloud-based customer relationship management(CRM) product enKast, raised $2 million from Ivy League Alumni Angel Network in December2016.
Another player in the field is Capillary Technologies, which provides cloud-based software solutions to retailers. Capillary is funded by Warburg Pincus, Sequoia Capital and Norwest Venture partners, and has raised over $80 million over the past few years.
---