Parenting social network TinyStep secures fresh funds from Flipkart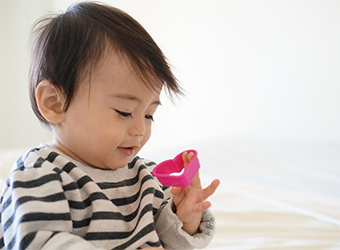 Bangalore-based WeHive Technologies Pvt. Ltd, which runs parenting social network TinyStep, has raised Rs 13.6 crore ($2 million) in a fresh round of funding from its existing investor, e-commerce major Flipkart.
The company said it will use the current funds to innovate on its product and expand its services.
"We've grown as a product, as a team and have learnt to now focus our energies on the new revenue model. Flipkart has been a great partner and supportive of us in all our endeavours," said Suhail Abidi, the founder of the firm, in the press note.

TinyStep, which claims to be hosting the country's largest parent network, has a 20-member team comprising mostly engineers, and claims to have more than 10,000 parents on its platform. An IIT Kanpur alumnus, Abidi also founded SiliconPrime Technologies in 2013.
TinyStep has previously received investment from Flipkart on two occasions.
In September last year, the e-commerce firm put in Rs 10.6 crore ($1.58 million) in the parenting social network through its Singapore-based subsidiary firm Flipkart Logistics Pvt. Ltd.

In 2014, it raised Rs 3.2 crore ($501,000) in seed funding from Flipkart soon after its launch, according to VCCEdge, the data research platform of VCCircle.
The firm also raised capital from Silicon Valley entrepreneur and investor Matt Glickman in March last year.
In the broader parenting space, a bunch of startups have come up in India. BabyCenter, BabyChakra, Parentune, ZenParent, Parentedge, KIDSS (Kid Social Shell) and MyCity4Kids are some of the players in the space.

In January last year, My Child App, which helps parents track learning disorders in children, raised $100,000 (Rs 66 lakh) from Silicon Valley-based early stage VC fund 500 Startups, Singapore Angel Network and a bunch of angel investors.
In June 2015, Infomoko Technology Pvt Ltd, which owns and operates parenting tips child care services portal BabyChakra, raised seed funding led by Mumbai Angels, Patni Family Office and Singapore Angel Network.
In March 2015, ZenParent.in secured $500,000 (Rs 3.17 crore) from Bangalore-based i2india Venture Factory.

---