How cybersecurity firm Forcepoint plans to speed up India growth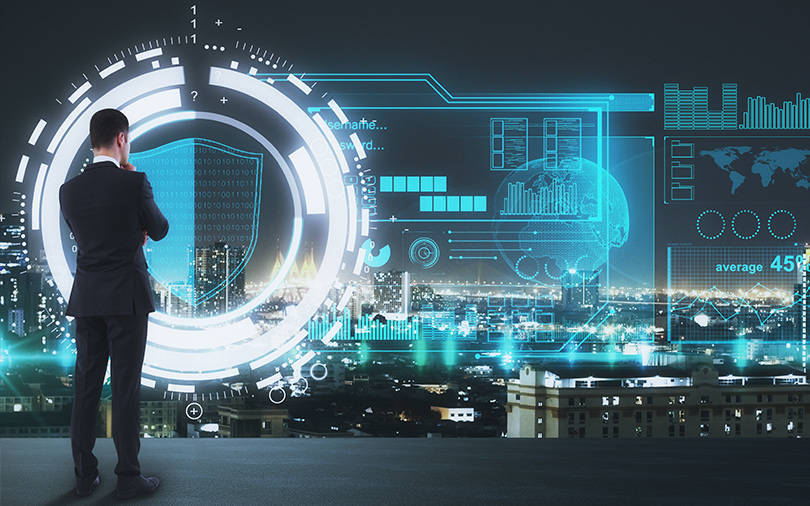 Austin, Texas-based cybersecurity solutions provider Forcepoint is betting on its recently launched Next Generation Firewall (NGFW), part of its suite of network security solutions, to boost India revenue, a top company executive told TechCircle.
Ajay Dubey, national manager for partners and alliances at Forcepoint India, said that the NGFW and the company's software-defined wide area network (SD-WAN) solution is likely to accelerate revenue growth from the double-digit pace it recorded last year.
"The NGFW combined with our SD-WAN solution is the top solution when it comes to revenue from India, followed by products targeted towards web security," Dubey said.

Forcepoint Software Consulting India Pvt. Ltd, the local unit, reported a 12% increase in total revenue for the financial year through March 2018 to Rs 38.69 crore from Rs 34.29 crore for the previous year, according to VCCEdge, the data research platform of News Corp VCCircle. Net profit jumped nearly 25% to Rs 2.54 crore.
Forcepoint, which was earlier known as Websense and is owned by US defence contracror Raytheon Company, is also increasing its India workforce. It had said in October last year that it was looking to double the headcount at its Bengaluru centre by the end of this year. The centre employed close to 100 people at the time of the announcement.
Go-to-market strategy

Forcepoint rolled out its NGFW solution globally shortly after it acquired Santa Clara, California-based McAfee's NGFW solution Stonesoft, and Firewall Enterprise solution Sidewinder in January 2016 to boost its network security portfolio. The NGFW solution was introduced in India in May last year. Forcepoint's NGFW competes with similar firewall offerings from the likes of Cisco Systems, Palo Alto Networks, Fortinet and Juniper Networks.
The rationale for launching the product last year, according to Dubey, was the accelerated pace at which local companies were moving towards digital transformation.
"The move towards digital transformation opens up avenues for the NGFW because of various factors such as the varying stage of transformation the companies are in, their use of cloud architecture, connectivity between offices or branches and human capital connecting to its network from anywhere in the world," he said.

The company is pushing its NGFW solution along with the SD-WAN through channel partners and system integrators in a direct purchase and one-year-support revenue model. The one-year contract is renewable.
At the global level, the company works with system integrators such as Tata Consultancy Services, Wipro and HCL Technologies. Its India partners include the likes of Hitachi, IBM, Hewlett-Packard and Sify.
Customers of the product in India include large banks, government offices, hotel and food chains and manufacturing companies. Dubey said that several companies were also looking at securing their dealer networks via the solution.

How the NGFW works
Dubey claims that when enterprises move to a cloud infrastructure, especially keeping in mind the hybrid nature of the cloud, solutions from some of its rivals are not able to solve simple problems such as running the same firewall on premises and on the cloud.
"We have something called unified codes, which is a part of the NGFW solution, that can ensure that our firewall easily runs on all kinds of cloud architecture including on premises. This means they don't have to deploy different firewalls throughout the company," he added. The Forcepoint NGFW is certified by Amazon Web Services and Microsoft Azure and can also run on other cloud providers such as Oracle, Google and Alibaba.

The NGFW also comes with an in-built intrusion prevention system that can block almost all evasion techniques used by hackers.
According to Austin-based security software testing firm NSS Labs, Forcepoint's NGFW solution scored higher than any other vendor's firewall solution with a 99.69% attack block score. A report by market research firm IDC says implementing
Forcepoint's NGFW leads to 53% less time spent by IT admin on security and the incident response time improves by 73%.

The NGFW solution via SD-WAN can also help maintain security across several connected branches or offices. The company claims that customers who switched to Forcepoint's NGFW experience an 86% drop in cyberattacks and a 70% drop in maintenance time.
"Our SD-WAN enables organisations to more efficiently and securely connect locations to the cloud and to the applications and data they depend upon," Dubey said. The SD-WAN solution, which is sold as a box or appliance, comes with support for 7,400 applications, he added.
Currently, the SD-WAN box supports 2,000 nodes or devices (computers, laptops, tablets etc). In case of additional requirements, extra SD-WAN boxes can be added. The SD-WAN and the network is monitored through a security management console (SMC) that is sold separately.
The SD-WAN architecture is nimbler and necessary because organisations cannot rely on the traditional approach of backhauling traffic from remote branches to a central location and then out to the internet as it creates latency issues. "Companies face a multitude of problems as they begin to roll out company-wide access to cloud-based applications," Dubey said.
---