Arihant Patni on why Ideaspring Capital is betting on enterprise technology startups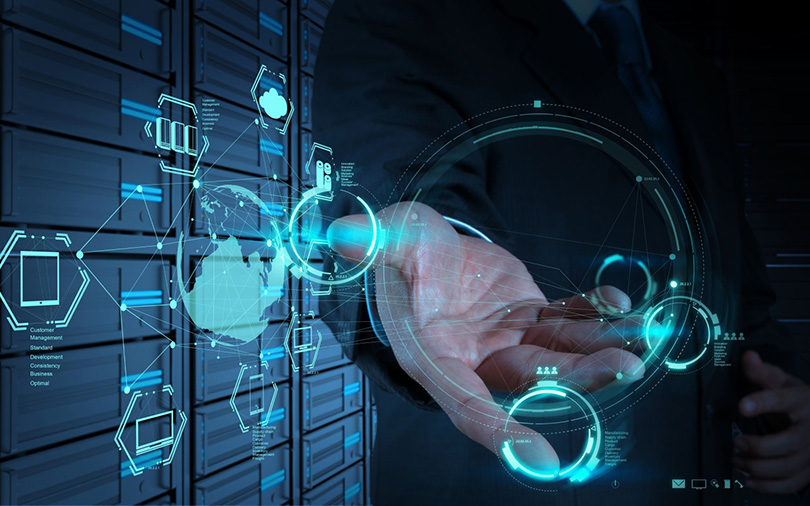 Bengaluru based Ideaspring Capital is among a handful of venture capital firms in India that focuses on enterprise technology startups. It's areas of interest include machine learning, analytics, IoT (internet of things), AR and VR (augmented and virtual reality) and cybersecurity.
Founded by angel investors Naganand Doraswamy and Prashant Deshpande and Patni Computers' scions Amit and Arihant Patni, it is currently investing from a Rs 125 crore fund launched in early 2016. Some of the startups in its portfolio include design and verification tools developer Simyog Technology, artificial intelligence startups Worxogo and Peritus.ai, and security compliance firm Spanugo.
In an interview with TechCircle, managing director Arihant Patni spoke about how the B2B (business-to-business) sector is still developing in India, the exit scenario for enterprise technology businesses and why large corporates should collaborate more with startups. Edited excerpts:

Tell us about some of the changes evident in the technology startup ecosystem.
There's a lot of opportunity and growth (across sectors), whether it's consumer technology or enterprise enterprise technology. Over the past few years, there have been a lot of learnings. Startups have learnt how to raise capital and use it in their business operations. They are also more focused now on building businesses rather than simply chasing valuations. Even investors have learnt that simply throwing money at startups will not help startups create proper business metrics.
Are niches such as B2B and SaaS (software-as-a-service) deep enough to sustain specialist investors such as Ideaspring?

It's actually a play on the size of the fund and the stage at which it invests. All these thematic funds, including ours, are early stage. Therefore, it's hard to have a very widespread investment strategy. You can't add value to everything and you don't have the ability to write large cheque sizes. Therefore, it is beneficial to have a sector or theme focused fund and go deep within an area where all the partners in the fund are incentivised to help with the portfolio companies.
A larger fund obviously has the scope to diversify into different categories. For example, if there's a $25 million early stage fund that's investing some $2-3 million in consumer technology startups and $500,000 in an enterprise technology company, then how can one do everything? A lot of it also depends on the partners' expertise. If the team is more (focused on) enterprise technology then it is logical for the fund to invest in that particular sector.
Investor interest in SaaS startups seems to have waned. Why is that?

Well, I would respectfully disagree. A lot of media attention goes towards large (investments), and therefore, the bigger companies. However, the other aspect is that the cycle for B2C (business-to-consumer) is greater than B2B startups because the consumer wave started a little earlier, given the India story. Therefore, you see the B2C market maturing now and it has been able to attract larger rounds of capital, further demonstrating larger exits. You have Flipkart versus Walmart as an example.
On the other hand, the B2B market is still developing. There are some great stories building up, but again, it's a bit too early. The overall market has very few deals, especially SaaS, as compared to B2B in general.
Why do B2B startups continue to find it a challenge to sell in the Indian market?

The enterprise technology market in India has not sufficiently developed. Very few of us can name top enterprise technology brands versus consumer technology brands. It doesn't mean that enterprise technology brands don't exist. For example, Tally is a SaaS enterprise product that helps you manage your accounting. It is the most pervasive accounting software in the country. All the accounting offices use Tally but very few would know about it.
The challenge with B2C versus B2B is that the consumer technology brand is in everyone's face, unlike the enterprise technology brand. Consumers in India are experimental and are trying new products. On the other hand, Indian enterprises are only now beginning to give startups a chance to showcase their products to them and recognise value from them.
It's also not easy to sell Indian products in the western market, but the enterprise market there is more developed. Enterprise products from India are few because we are largely a services driven economy.

What are the ways in which awareness can be raised about B2B startups among Indian enterprise technology customers?
Everyone knows and talks about (B2B products). It's only about changing the machinery and having these large enterprises think and become more proactive. One way of nurturing these startups is through corporate accelerators, but intrinsically, we have to change our DNA and really have to work with the startups and help them grow.
Enterprises have to pay these startups (based on their economic value) and give them the option to showcase their products. Many companies create proof- of-concepts (POC) and for six months, they are still figuring out whether the startup is really worth it or not. On the other hand, it's very difficult to manage for a startup. I'm not blaming enterprises for this; even I was a part of one. All I'm saying is that our machinery is built in such a way and we are all living with that, hence, this machinery has to change.

I believe, it is changing. There are enterprises that are running accelerator programmes and helping startups conduct POCs and paying them.
How does your Startup Assist programme work?
We help startups not just by giving them capital but also by helping them with product development, go-to market strategies, etc. We have an in-house chief technology officer who works with the startups and their product teams. We also help our companies in marketing. We basically handhold our portfolio startups, which are about 10 so far.
What is the exit scenario for enterprise technology startups?
Enterprise technology startups will have smaller strategic exits versus large scale initial public offerings. Big consumer technology companies such as Apple, Amazon and Google also have a B2B play. There are enough large global companies such as Microsoft, Cisco, Oracle and Slack to drive exits.
Overall, there are enough strategic investors in the west seeing certain activity and they will definitely pick up enterprise technology startups. You can easily see exits anywhere between $50 million and 500 million. Enterprises can (offer) several (exit) opportunities unlike consumer technology startups, which have to reach a certain scale and then look for an exit.
---