Deal Talk: Acko receives $20 mn from Binny Bansal; Rapido in talks with Xiaomi for funds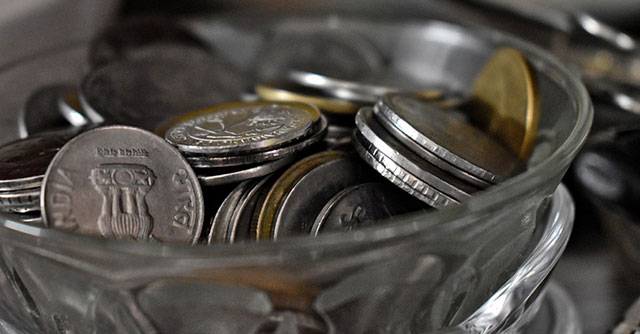 Digital insurance startup Acko General Insurance has received a funding top-up from returning investor and Flipkart co-founder Binny Bansal, according to an Economic Times report citing sources.
With the fresh infusion of $20 million, Bansal's total bet in the Mumbai-based startup touches $45 million. Acko Technology, which runs Acko General Insurance, is in the process of raising fresh funding round, which is expected to be around $40-42 million in size, the report added.
In March when Acko had raised $65 million in a Series C round of funding from Bansal and several other domestic and international investors, CEO Varun Dua had said that insurance is a capital-intensive sector and that the company will raise more funds in line with its growth curve.

Bansal had reportedly invested $25 million in his personal capacity then. A confirmation of the new development would invariably make Bansal's largest-ever investment in an Indian startup. He recently also invested $12.5 million in Singapore-based data analytics platform Mobikon.
Bansal, who quit his role as group CEO of Flipkart last year, is reportedly all set to launch a venture capital fund with a target corpus of $300-400 million. The Singapore-based fund, expected to be launched by the year-end, will focus primarily on Indian and Southeast Asian startups needing growth capital.
Xiaomi is in talks to back bike taxi app Rapido

Chinese smartphone maker Xiaomi and venture capital firm Shunwei Capital are in talks to invest in a $75-million round being raised by Indian bike taxi startup Rapido, a separate Economic Times said citing sources.
If the deal goes through, the Bangalore-based startup's valuation will double to over $300-350 million the report added, as it seeks rapid scale in a country with a lost appetite for cab-hailing services.
"Rapido is growing really fast and while they are not reaching profitability, they have still been able to maintain margins well," one of the sources was quoted as saying.

Founded by Aravind Sanka, Rishikesh S R and Pavan Guntupalli in 2015, Rapido's hunger for aggressive growth looked evident in its yearly financials for 2019. Losses widened to Rs 53.29 crore, from Rs 10.35 crore a year earlier.
In August this year, it acqui-hired Mumbai-based data analytics firm Vahanalytics in a cash-and-stock deal. The entire technology team of Vahanalytics was moved to Rapido to set up the data science department.
In the same month, Rapido raised $54.55 million in a round of funding led by Bengaluru-based public markets-focused private equity firm WestBridge Capital Partners. As per TechCircle estimates at the time, the company raised the sum at a valuation of $140-$150 million.

---