Rewind 2019: India-focused venture capital firms refuel with $2 bn-plus; Accel, Lightbox lead rally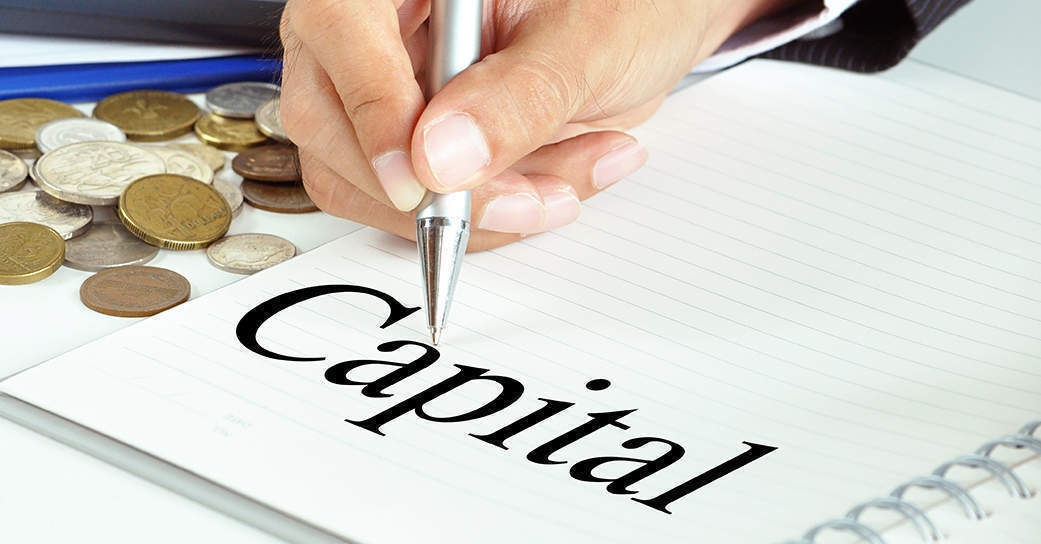 Foreign and domestic limited partners (investors in venture capital firms) reposed faith yet again in India's startup market this year, evidenced by the number of homegrown and overseas firms that raised capital for this market. By TechCircle's estimates, well over $2 billion was raised in fresh capital commitments by a multitude of venture capital firms. And, there's more in the pipeline next year.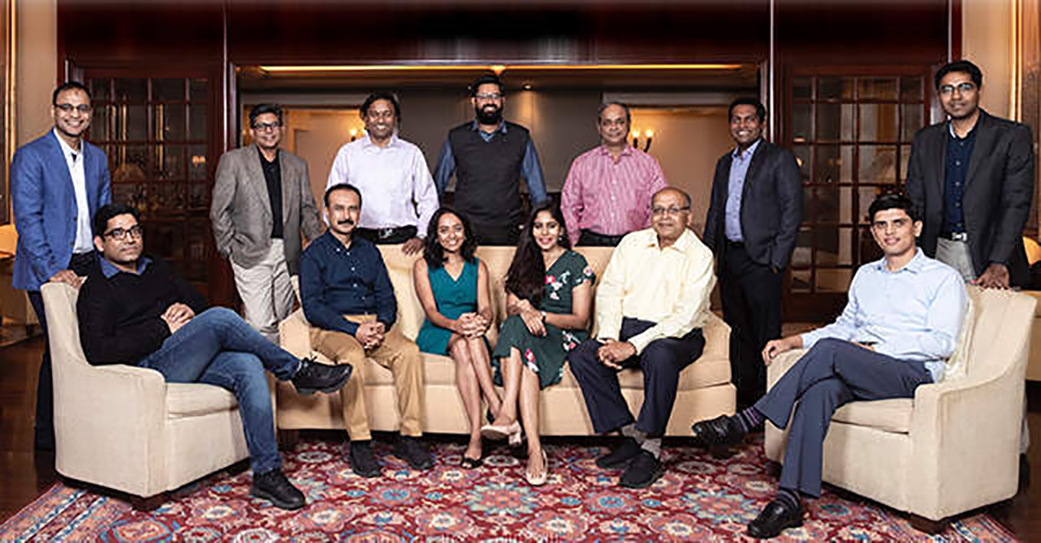 The Accel India investment team

Top of the charts was Accel, the Palo Alto, California-headquartered venture capital firm known in India for its bets in companies such as Walmart-owned ecommerce player Flipkart, SaaS firm Freshworks and foodtech platform Swiggy. With its latest India-specific fund, raised early this month, the firm, which has its India headquarters in Bengaluru, has now raised more than $1.5 billion for this market.
The year also saw a number of venture capital firms from Southeast Asia, even China, sharpen their focus on India. While Singapore-based Jungle Ventures raised a new fund that will invest generously in this market, Ant Financial-backed BAce Capital expects to invest nearly 60% of its maiden $150 million fund here. Vertex Ventures, the firm backed by Singapore-government owned Temasek Holdings, has also fueled up afresh for investments here.
Homegrown firms haven't been far behind. Continuing on nearly three-year run that has seen local firms sprout across the ecosystem, backed by an emerging class of domestic limited partners (investors in venture capital funds), Mumbai-based India Quotient and Lightbox, Hyderabad-based Endiya Partners, Bengaluru-based 3one4 Capital, and Delhi-based IAN Fund were among those to came to the party this year with maiden or successive funds.

While all these firms come to the market with varying strategies, the common thread running through them is a heightened focus on technology investments, especially deep-tech and enterprise technology startups.
Snapshot of the top funds raised in 2019
Accel: Flipkart-backer Accel closed its sixth successive fund, Accel India VI LP, at $550 million. The Cayman Island-registered fund raised commitments from nearly 100 investors. The firm said that it would stick to its 15-year mandate to primarily back seed and early stage startups from the new fund, its largest so far for this market. The new fund will invest in technology businesses across sectors such as agritech, education, insurance, logistics, healthcare, real estate, and manufacturing, apart from continuing to back food delivery, digital payments, and ecommerce businesses.

Lightbox: The Mumbai-based venture capital firm, which has backed startups such as Droom, Rebel Foods and Furlenco, closed its third fund at $209 million from 28 investors. With this fund, the total capital raised by the firm across multiple funds so far stands at more than $400 million. The firm is bullish food-tech, ed-tech, among several other sectors.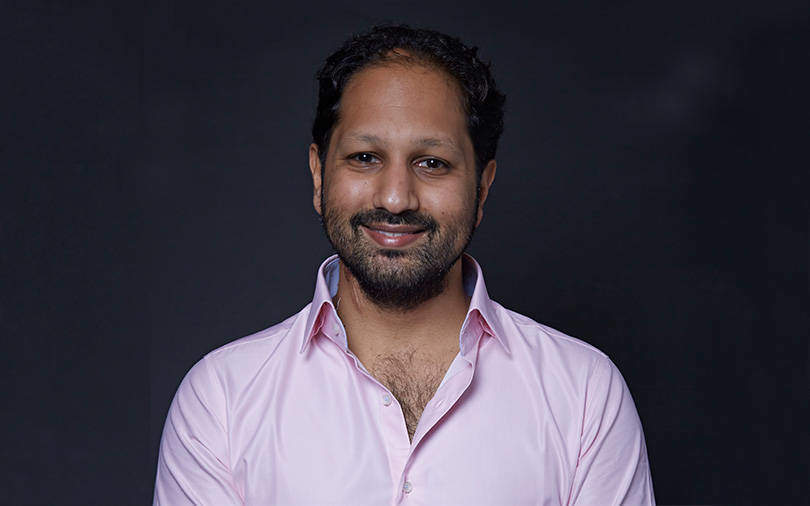 Sandeep Murthy, founding partner, Lightbox
Listen: Sandeep Murthy on why Lightbox thrives on the 'do or die' venture capital model
Inventus: The Bengaluru-based venture capital firm raised $52 million at the final close of its third fund Inventus - III. This is the first India-specific fund raised by the firm and will be managed by general partners Parag Dhol, Samir Kumar and Rutvik Doshi. Prior to raising the new fund, the firm had been investing from its US-based funds which had $158 million under management. The SIDBI-managed Fund of Funds is a significant limited partner in the India fund, along with entrepreneurs such as Deep Kalra, CEO of MakeMyTrip, K Ganesh of GrowthStory, and Phanindra Sama, co-founder of redBus. The fund will invest in seed and Series A rounds in technology-focused companies in the focus areas of internet, SaaS, IoT (internet of things), machine learning applications and fintech.

Watch: Samir Kumar on how Inventus will play India's next startup wave
Alteria Capital: The Mumbai-based venture lender closed its maiden fund at $140 million, exceeding the $113 million target. That makes it the largest independent venture debt fund raised in India so far. The limited partners in the fund include several large domestic banks, family offices, and development finance institutions such as IndusInd Bank, SIDBI, Azim Premji Foundation, and Flipkart co-founder Binny Bansal.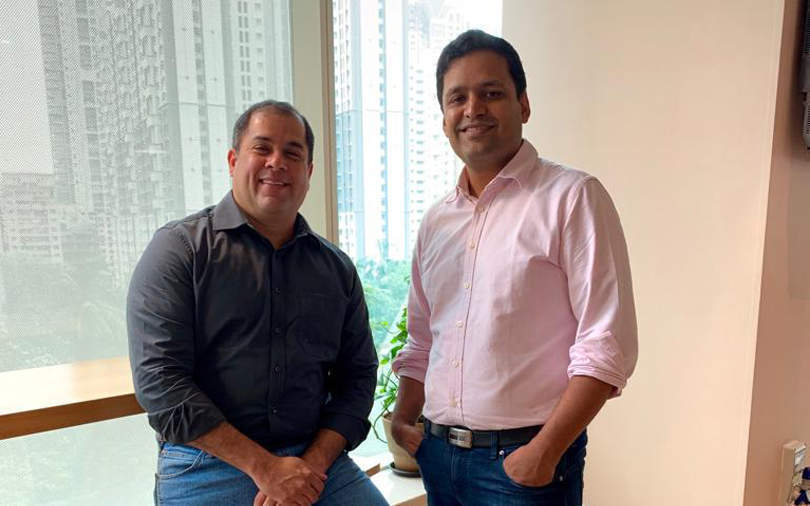 Alteria founders Ajay Hattangdi (left) and Vinod Murali
Listen: Alteria founders Ajay Hattangdi and Vinod Murali on navigating India's venture debt market
IAN Fund: India's largest organised angel network, closed its maiden seed and early stage fund at $53 million, slightly higher than its target of $50 million. Investors include SIDBI's Fund of Funds for startups, IIFL, Wadhwani Foundation, Gray Matters Capital, as well as individuals such as Infosys founder Kris Gopalakrishnan, former Google India chief Rajan Anandan, and Mphasis founder Jerry Rao. The sector agnostic fund will invest in healthcare and medical devices, virtual reality, artificial intelligence, SaaS, marketplaces, fintech, big data, agritech and hardware.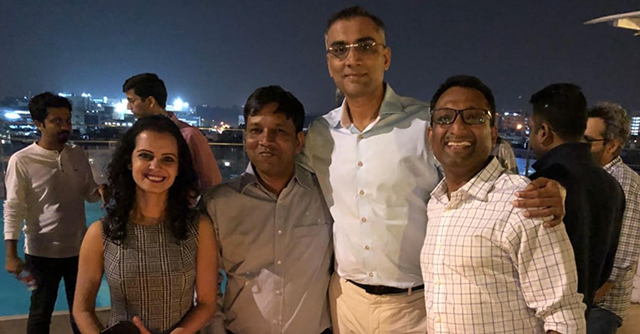 India Quotient partners (from left) Prerna Bhutani, Madhukar Sinha, Anand Lunia and Gagan Goyal
India Quotient: The Mumbai-based venture capital firm raised $60 million at the final close of its third successive fund. The latest commitments take IQ's total funds under management to more than $200 million. The firm announced the first close of Fund III in April this year and has already deployed capital from it across 20 companies. The new fund will continue to back companies at the seed stage. India Quotient also raised $40 million as part of the first close of its Opportunities Fund to back portfolio companies in their Series B and growth funding rounds.
Vertex Ventures: An arm of the Singapore government-backed Temasek Holdings, the firm raised $305 million for its fourth Southeast Asia and India focused fund. By May itself the fund reached its target corpus of $230 million in its first close. Vertex's new Fund IV was backed by both existing and new limited partners including sovereign wealth funds, financial institutions, corporates and family offices across Asia and Europe. The firm said it will continue to invest in early stage and Series A technology companies in Southeast Asia and India across enterprise technology, financial technology and consumer internet.
Jungle Ventures: The Singapore-headquartered venture capital firm completed the final close of its $240 million third fund. Dubbed Jungle Ventures III, it is backed by World Bank affiliate International Finance Corporation, Cisco Investments, Singapore-government owned Temasek Holdings and German financier DEG, among others. It will continue to invest in homegrown consumer brands, digital solutions providers for SMEs, and global technology leaders.
3One4 Capital: Continuum-I, the fund launched by the venture capital firm, raised $56 million in its final close, higher than its targeted $50 million. The fund had raised $21 million as part of its close in February this year. Investors in Continuum-I include Emory Investment Management, asset manager for Emory University, Emory Healthcare, The Carter Center; Japanese corporation Sojitz; Narayana Murthy-led investment firm Catamaran Ventures; Kotak family-owned private investment company Infina Finance, among others. The fund will invest anywhere between $3 million and $5 million in startups in which 3one4 Capital already has prior investments.
On the road
Several more firms are still on the road to raise their next funds. Some of those have already completed the first or second close of their fundraising process and are expected to hit the final close for their funds next year.
In Hyderabad, Endiya Partners, led by former DFJ India partner Sateesh Andra, completed the first close of its second seed stage focused technology fund at $40 million.
Watch: B2B startups will take off in the next 6-7 years: Sateesh Andra, Endiya Partners
Equity crowdfunding platform 1Crowd completed the second close of its debut angel fund at $7 million. The fund has a target to raise up to $13.5 million. High networth individuals and a few family offices were among the investors to the fund. Bengaluru headquartered Fireside Ventures that invests in homegrown startup consumer brands, has raised commitments worth $60 million as part of the first close of its second fund. The fund, dubbed Fireside Fund II, has a final target corpus of $100 million.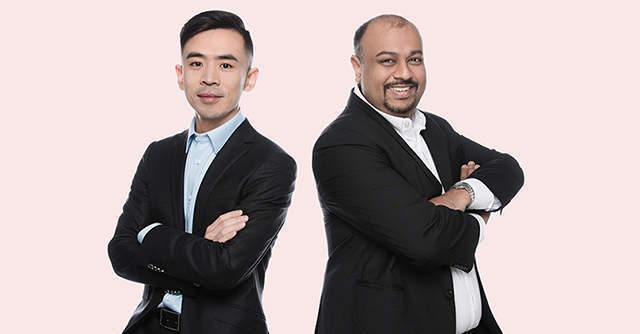 BAce Capital managing partners Benny Chen (left) and Kshitij Karundia
BAce Capital, a venture capital firm backed by Ant Financial, completed the first close of its India-focussed fund, with commitments worth $100 million. The firm plans to invest about 60% of its maiden fund in Indian mobile-first and consumer internet businesses.
Delhi-headquartered venture lender Stride Ventures raised $14.1 million as part of the first close of its debut fund. The fund has a final target corpus of $70.5 million. Investors in the fund include several unnamed HNIs (high net-worth individuals) and family offices.
FMCG player Wipro Consumer Care and Lighting entered the market this year with the launch of a $28 million maiden fund, which invests in startups focused on consumer brands, consumer technology startups and innovative distribution technologies and solutions. Sumit Keshan, managing partner at the firm, is already expecting a second and larger fund to follow within two years. Mumbai-based Blume Ventures is nearing the close of its third successive fund, while Bengaluru-based Chiratae Ventures has started raising commitments for its fourth India-specific fund.
---