Deal Roundup: Startup funding remains sluggish in the first week of 2020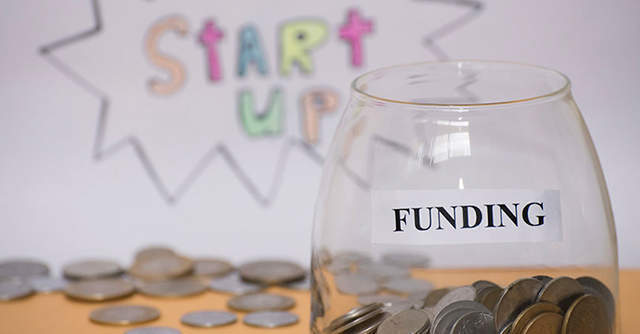 The first week of 2020 saw lukewarm deal activity in the technology startup space. In all, six startups raised $20 million, which was lower than the already low $61 million scooped up by five startups in the previous week.
Targetone Innovations, which owns the automobile servicing platform GoMechanic, raised the highest funds among the six entities, from venture capital firms Chiratae Venture and Sequoia Capital India. It was also the only company whose funding round was above Series A. Three of the remaining rounds were seed while two were Series A.
Two entities, technology startup Buildpan and agri-tech firm Shivrai Tech, did not disclose the amount of funds raised.

The week was devoid of mergers and acquisitions and fund closure. In the initial public offering (IPO) space, cloud-based communications services provider Route Mobile received approval from the Securities and Exchange Board of India for its proposed Rs 600 crore listing.
Top funding deals
GoMechanic: The Targetone Innovations-owned automobile servicing platform raised $14.7 million in a Series B investment round led by returning venture capital firms Chiratae Ventures and Sequoia Capital India. Orios Venture Partners also participated in the round. The investment will be used to support its expansion into 10 cities by the end of 2020, in its EV thrust, brand promotion and in streamlining spare parts procurement.
WealthBucket: The fintech platform owned by Wealth Bucket Capital Investment raised $3 million in a seed round from private equity firm NorthStar and some HNIs (high net worth individuals). The company will use the funds to increase its staff strength to 100 from the current 45 and expand its operations. Along with this, the funds will be used to get technology to simplify the know your customer (KYC) and investment process. The company also plans to extend the platform to handle the investment portfolio of an entire family through one account.

Quicko: The online tax solutions provider owned by Quicko Infosoft, raised $300,000 in a seed round from Zerodha-owned Rainmatter Capital, an incubator which invests in fintech startups. Founded by Vishvajit Sonagara, Quicko provides income tax filing services to resident and non-resident taxpayers. Salaried individuals can upload Form 16, review and quickly file returns. The platform also helps stock traders figure the right tax forms, the applicability of tax audit, due dates, and file tax returns including profit and loss statement and balance sheet. The platform claims to have on-boarded more than 50,000 taxpayers.
Leverage Edu: The Leverage Ed-tech-owned platform, which owns the higher education counselling platform, raised $1.5 million in a funding round led by existing investors venture capital firm DSG Consumer Partners and early-stage venture fund Blume Ventures. Other investors which participated in the round include Saama Capital founder Ash Lilani and fintech firm PayU CEO Amrish Rau. With this round, the Delhi-based startup has so far raised $3 million.
Shivrai Technologies: The Pune-based company, which owns and operates an agriculture ERP (enterprise resource planning) platform FarmERP, raised an undisclosed amount in the Series-A investment round from Singapore-based software firm Technogen IT Services.

FarmERP, which has a customer base in 25 countries, will employ artificial intelligence, machine learning, computer vision and blockchain technologies to help users mitigate climate risks in agriculture and achieve sustainability.
Buildpan: The Indore headquartered company, which helps developers to test, integrate and deploy apps, raised an undisclosed amount in seed round from a group of HNI (High Networth Individuals), including Yusho Kawata, partner at Elrise Corporation Inc Japan, angel investor Sunil Kumar Singhvi and a US based HNI. The platform detects crashes, bugs and device compatibility issues in apps using artificial intelligence and machine learning to detect errors.
IPO
Route Mobile: The omnichannel cloud communications service provider received approval from markets regulator SEBI (Securities and Exchange Board of India) for its proposed Rs 600 crore IPO (initial public offering). Through the issue, the company will raise Rs 240 crore by issuing fresh shares. Promoters Y Sandipkumar Gupta and Rajdipkumar Gupta will receive about Rs 360 crore through an OFS (offer-for-sale). Additionally, Route Mobile has kept the open the option of a pre-IPO placement of up to Rs 100 crore. In case the company chooses to use the option, the IPO size will be reduced by that amount.

---