Premji Invest leads $126 mn growth round in healthtech firm Iora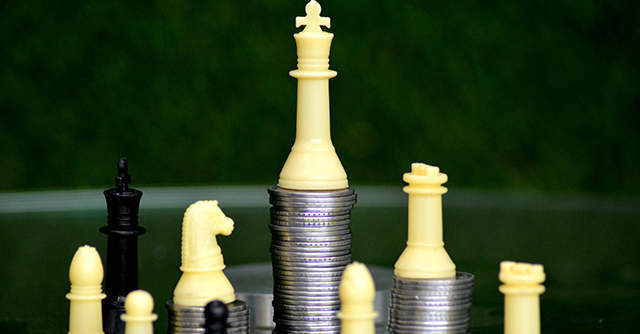 Wipro chairman Azim Premji's proprietary capital investment firm Premji Invest has led a growth investment worth $126 million in Boston-based healthcare technology company Iora Health.
The firm will use the fresh capital to accelerate growth, and refine and optimise its care model, a statement said on Monday.
Iora provides infrastructure to small medical practices in the United States to allow them to lower health care costs, and improve quality and experience.

Returning investors included Cox Enterprises, Temasek F-Prime Capital, Devonshire Investors, .406 Ventures, Flare Capital Partners, Polaris Partners and Khosla Ventures.
The healthcare company has 48 practices across the US, serving thousands of Medicare beneficiaries. Medicare is a national health insurance programme in the country.
Iora claims to connect patients with Medicare plans through value-based care partnerships. Patients on its network averaged over four visits in 2019, with twice as many electronic interactions with Iora's care teams. The proven model drives a steep decrease of over 40% in hospitalisations as a result of better engagement and health, it added.

"The impact they (Iora) have already made on the thousands of patients they serve is impressive and we're most excited about the future development and growth that will lead to making even larger impact on both people and the bottom line," Dhiraj Malkani, partner, Premji Invest, said.
Iora is increasing investment in its proprietary collaborative care platform Chirp to deliver new features so that it can be certified as a Medicare-certified Electronic Health Records (EHR) system, the statement said.
A certified EHR is an EHR that's demonstrated the technological capability, functionality and security requirements sought by the Secretary of Health and Human Services and has received certification by the Office of the National Coordinator (ONC). ONC for health information technology is a staff division of the Office of the Secretary, within the US Department of Health and Human Services.

"I founded Iora Health with the clear intent of not only building a successful company that transforms lives through our high impact, relationship-based care but also to transform the entire healthcare industry," Rushika Fernandopulle, CEO and founder of Iora Health, said.
Premji Invest has also infused capital into US-based companies including software firm providing contract management software Icertis, business intelligence software and big data analytics platform Looker, healthcare company Devoted Health, fraud detection service provider for etailers Signifyd and fintech startup Yapstone, as well as Indian companies such as glass manufacturing company Gold Plus Glass and Info Edge-backed Policybazaar.
---