Tiger Global, Steadview, others inject $70 mn in healthcare data analytics firm Innovaccer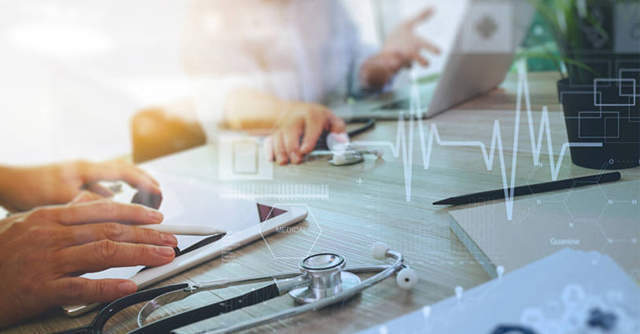 Innovaccer, a Silicon Valley-based healthcare data analytics platform, has raised $70 million in a Series C round of funding led by Tiger Global Management and Steadview Capital, a top company official told TechCircle.
Other participants in the round included San Francisco based venture capital firm Dragoneer Investment Group and Abu Dhabi-based Mubadala Investment Company.
Existing investors Westbridge, and M12 (Microsoft's Venture Fund) also pitched in, Innovaccer co-founder and CEO Abhinav Shashank told TechCircle.

With this infusion, the total capital raised by the company touches $120 million.
It raised a Series B round worth $25 million in May 2018 from Westbridge Capital Partners and Lightspeed Venture Partners.
Innovaccer is also backed by Microsoft's corporate venture capital fund, M12.

Founded in 2014 by Shashank along with Kanav Hasija and Sandeep Gupta, Innovaccer claims to solve one of the biggest issues in the healthcare industry — data management.
"The company plans to use the latest funds to improve existing processes that digitise healthcare for providers, payers, and patients by strengthening its data activation platform and focusing on its vision to help healthcare organisations care as one and scale the unified patient record," Shashank said.
Shashank and Hasija are alumni of IIT Kharagpur while Gupta graduated from IIM Ahmedabad.

Innovaccer also has an office in Noida and works to solve data interoperability challenges in healthcare. It helps health systems boost clinical and financial outcomes with a data-first approach.
According to the company, it offers a healthcare data platform and intelligent-care application modules to more than 25,000 healthcare providers across 1000 locations. It uses artificial intelligence and machine learning to help physicians access critical data.
Innovaccer aims to generate 100 million unified patient records accessible to 500,000 healthcare providers through its platform over the next few years.

"By using Innovaccer's connected care framework coupled with their leading-edge data aggregation and analytics platform, they are unifying patient records and enabling care teams to coordinate patient care at a new level. We believe this will achieve greater efficiencies, enable better care and reduce overall healthcare spend in the years to come," Ravi Mehta, founder and managing director of London headquartered hedge fund Steadview Capital said.
Companies across the world are trying to create a platform that can organise and manage healthcare data. Search engine giant Google and customer relationship management service provider Salesforce, for example, are working with healthcare organisations to help them leverage emerging technologies to solve their data management problems.
Read: Cloud and AI can fuel advanced healthcare in rural India: Microsoft

The health-tech segment has gained traction in the past few months. Boston-based healthcare technology company Iora Health recently raised $126 million in a growth round from Premji Invest this week.
In December 2019, multi-specialty clinic chain for elective surgeries Pristyn Care raised $12 million in Series B round from Hummingbird Ventures and Greenoaks Capital.
---