Exclusive: Co-working cos WeWork, 91Springboard tweak customer agreements to offer extra free days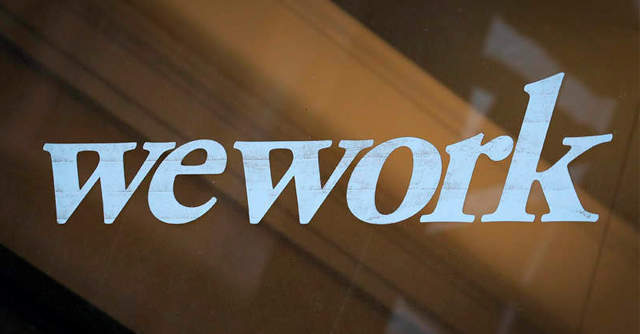 SoftBank-backed shared workspaces startup WeWork in India will offer customers extra free days to work out of its facilities in lieu of lost days on account of the ongoing lockdown in the country in the wake of the Covid-19 pandemic.
WeWork India customers can avail a credit equivalent of 70% on the number of days on which the WeWork facility was closed, through an free extension of stay at the time when the lease ends, according to a memo viewed by TechCircle.
"For example, if our space is closed for 24 days, you will get an additional 17 days free of cost at the end of your commitment term," the memo sent from CEO Karan Virwani read. The WeWork India franchise is owned and operated by real estate firm Embassy Group.

WeWork declined to comment on the matter.
The coworking company's facilities in the country are currently closed, a spokesperson said. There are a total of 34 WeWork facilities in India.
Separately, homegrown rival 91springboard has put in place a similar arrangement with all its facilities shut until April 16th, unless notified otherwise by the government.

"To support our members and offer them some relief during this black swan event, we have offered them an extension to use the balance of the membership plan once we open," co-founder and CEO Anand Vemuri told TechCircle on Tuesday.
Meanwhile, another competitor, Awfis is also looking to pass on concessions to customers subject to any relief it may get on its fixed and variable costs.
"In our business model there is a fixed rental payment, a fixed operations cost and variable operations costs… Awfis intends to pass through any relief which we get on fixed rental payment and savings on variable operating costs, to our customers. Any government relief in the future (corresponding to COVID 19 situations) if provided to Awfis, will also be shared back with customers," chief marketing officer Sumit Lakhani told TechCircle.

The development comes in light of a nationwide lockdown, imposed by Prime Minister Narendra Modi, for 21 days in India, in an effort to reduce the spread of the pandemic.
Covid-19 or Corona Virus Disease-2019 has infected 1,251 individuals in India and has claimed 32 lives, as of Monday night.
Read: Coronavirus India LIVE Updates

TechCircle reached out to Anuj Puri, chairman at ANAROCK property consultants for an industry view of implications surrounding the change of rates in co-working business models in the wake of the pandemic's crisis.
"We do not anticipate any reduction in rates because reduced rates cannot overcome the main hurdle – that of containment measures. In short, until it is considered safe to visit offices again, discounted rates will not induce companies to populate their offices again," Puri told TechCircle.
WeWork and 91springboard are amongst the top seven players in the co-working spaces business, in terms of the number of facilities. The other five include Cowrks, Awfis, Regus, Smartworks and Oyo's Workspaces.

The article has been amended from the original to reflect revised responses from Awfis.
---