Sachin Bansal pumps $383.8 mn into his investment vehicle Navi Technologies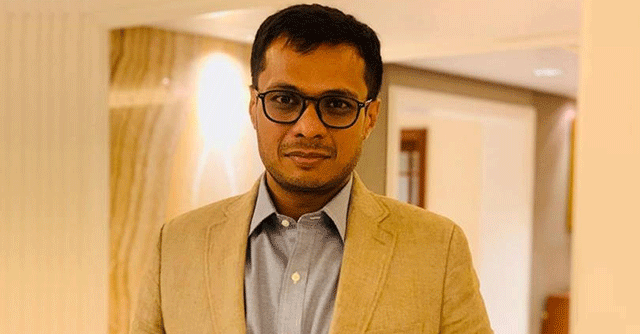 Flipkart co-founder Sachin Bansal's investment vehicle Navi Technologies has raised $394.2 million (Rs 3,007 crore) in an equity share issue from promoters and several individual investors.
Bansal and Ankit Agarwal infused $383.8 million and $5.2 million respectively while former HDFC MD Paresh Sukthankar along with his wife Sangeeta Sukthankar invested $1.3 million in Navi Technologies. Samit Shetty and Anand Rao, co-founders of Chaitanya Rural Intermediation Development Services (CRIDS) together pitched in with $3.55 million.
Other investors include MS Gopalakrishnan, Narayanan Venkitaman, Subramanian Suryanarayanan, Smitha Rao and Shweta Mani who together invested $273,000.

In all, the company has issued 214 million shares at Rs 140.50 per share to 10 investors on a preferential basis, regulatory filings filed by Navi Technologies showed.
The previous fund infusion in Navi Technologies was in November 2019, when Bansal subscribed to 68 million equity shares worth $123 million (Rs 888 crore).
So far, Navi Technologies has invested in 18 startups, 11 of which are from the financial services sector. Other than these investments, Navi Technologies acquired microfinance institution, CRIDS for $104 million, Bansal's biggest deal since leaving Flipkart. In January this year, Bansal gave the position of independent director of Ujjivan Small Finance Bank, soon after CRIDS applied for a universal banking licence.

Navi Technologies' total investments are valued at around $213.6 million (around Rs 1,636 crore), as per an independent valuation report filed along with the regulatory filings. The valuation exercise was conducted by the company as it will receive part of the share subscription proceeds in modes other than cash.
In December 2019, Navi Technologies acquired Bengaluru-based technology consultancy Mavenhive to improve product offerings of its investee startups.
In January, global investment entity IFC (International Finance Corporation) showed interest in acquiring a small stake in the entity. The investment will allow the company to build mass market products for MSMEs (micro small medium enterprise) in India.

---