Deal Roundup: Investors put nearly $500 mn to work; inside, bridge rounds mark dealmaking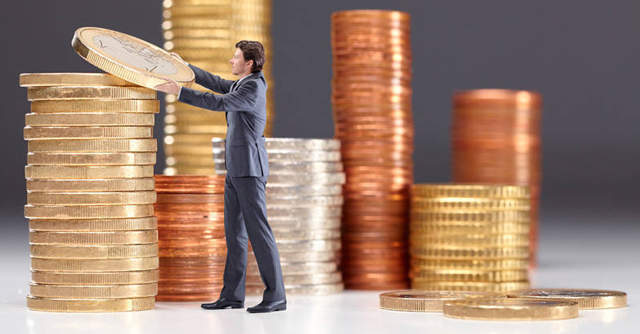 Investments in Indian technology startups in the third week of April showed an off chart growth, with as much as $429.32 million deployed during the week. Out of the 21 deals reported, four did not disclose investment values. The majority of the deals during the week were parent infusions, inside rounds and bridge rounds, signalling a firefighting sentiment with investors in a Covid-19 stricken business environment.
No more than three of the total (including undisclosed investments) 21 deals were angel or seed investments.
Read: Flat rounds in the short term will be considered a success: 100X.VC

The week showed a 176% growth from a week ago. The second week of April had seen staggered growth with deals amounting to $155.44 million, a staggered growth from the first week's $100 million.
Top Funding Deals
Disney+ Hotstar: Mumbai headquartered Novi Digital Entertainment, which owns and operates video streaming platform Disney+ Hotstar, raised about $146.5 million in an equity share issue from its holding companies Star India and Star US Holdings.
SugarBox: Mumbai headquartered media major Zee Entertainment Enterprises announced its plans to invest $68.4 million in its arm Margo Networks, which operates a content distribution platform under the brand name SugarBox.

BigBasket: Bengaluru-based Supermarket Grocery Supplies, which owns the online grocery platform BigBasket, has raised $49.4 million in a debt round from existing investor Alibaba Group Holding.
Rebel Foods: Cloud kitchen company Rebel Foods is set to raise between $47.2 million and $49.8 million from returning investor, technology focussed hedge fund Coatue Management.
NoBroker: Bengaluru-based Nobroker Technologies Solutions, which owns and operates real estate platform NoBroker, has raised $30 million as part of a Series D funding round from returning investor General Atlantic.

FarEye: RoboticWares, the Delhi-based startup that owns and operates logistics management platform FarEye, has raised $23 million in a funding round led by Microsoft's corporate venture capital investment arm M12.
Yellow Messenger: Conversational artificial intelligence (AI) platform Yellow Messenger raised $20 million in a Series B funding round from Lightspeed Venture Partners.
Setu: Bengaluru headquartered BrokenTusk Technologies, which owns fintech platform Setu, raised $15 million in a Series A round led by returning investor Lightspeed Venture Partners.

Capital Float: Working capital lender for small and medium enterprises (SMEs) Capital Float raised $15 million in an equity capital round from returning investors Ribbit Capital, Amazon, SAIF Partners and Sequoia Capital India.
Wellthy Therapeutics: Chronic disease management platform Wellthy Therapeutics raised $4 million in a bridge funding round, dubbed a 'pre-Series A' round, from venture capital firm Saama Capital.
BankBazaar: Chennai-based A&A Dukaan Financial Services, which owns loan aggregation platform BankBazaar, raised a total of $3.8 million from a host of investors including Silicon Valley-based VC firm Walden International India and ecommerce firm Amazon.

Aavenir: Aavenir Software, which owns and operates an eponymous software-as-a-service (SaaS) platform, has $2 million in a seed funding round from venture capital firm Accel.
Nuvepro: Bangalore-based cloud labs Nuvepro Technologies, which makes cloud-based technology labs available to enterprises, edtech platforms, and universities, raised a little over $520,000 in a bridge round from early stage investment firm 1Crowd.
Toch: Mumbai-based Vogueme Technologies, which operates a video meta-tagging platform Toch, raised over $400,000 in a bridge funding round led by early-stage investment platform Inflection Point Ventures (IPV).

Plunes: New Delhi headquartered Plunes Technologies, which owns an eponymous healthtech platform, has raised $300,000 in a bridge funding round, which the company has dubbed a 'pre-Series A' round.
EWar: GHack Technologies, which owns and operates gaming platform EWar Games, raised $200,000 in equity funding from the House of Jindals, the angel investment arm of Bengaluru-based Jindal Steel, and Jeet Banerjee, founder of sports management firm Gameplan.
Donna FMCG: The Delhi based startup that sells plant-based products for skin and hair under the brand 'Positive', raised $200,000 in a seed funding round from CanQbate50.
M&A
Aurigo Software: Design software and services company Autodesk announcement acquired a minority stake in Aurigo Software, which provides software services for construction and infrastructure projects.
Funds
Lightspeed: Menlo Park, California headquartered venture capital firm Lightspeed Venture Partners secured over $4 billion across three of its funds to support early stage startups and accelerate existing portfolio companies. Incidentally it also made two investments the same week.
---