Cure.fit employees take to social media to protest layoffs from fitness classes platform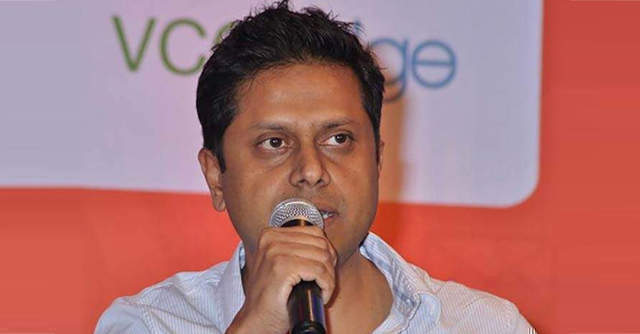 Health and wellness startup Cure.fit has laid off several of its employees, including trainers and housekeeping staff, from its fitness classes platform Cult.fit, according to several social media posts since Friday.
The Temasek Holdings backed startup has downsized its employee base, across markets where it has shut operations and initiated pay cuts across levels, the company said in a statement on Monday.
"The lockdown has affected all our business offerings and we do not see the situation improving for quite some time, considering the pandemic spread has affected all the markets we operate in. This unprecedented situation has forced us to close operations in small towns in India and the UAE," a spokesperson told TechCircle.

A LinkedIn post, claimed under the identity of a boxing and HIIT (high intensity interval training) trainer at Cult Fitness, said that the company forced a collective of employees to resign from their jobs.
A parody account on Instagram, posted several updates on the layoffs over the weekend. The account also posted a screenshot of what is alleged to have been a WhatsApp conversation between a company representative and laid off employee.

"We have downsized our employee base across markets where we have shut operations and have initiated pay cuts across levels. The founders have taken a 100% pay cut, the management team 50% and the rest of the staff depending on seniority have a reduction of 20 to 30%... 90% of the cult trainers continue to be with us and have been moved to a fixed plus variable model to tide over the crisis. All employees part of the downsizing have been provided with a significant severance package to help them with the current situation, including extended health insurance for them and their families. Further, we will provide our full assistance in out-placing them in the coming days..." the statement from the company said.
Separately, the company in a statement on Thursday had said it was "rigorously recruiting for technology and business and operations roles," adding that it would add 100 new employees to its technology (design and product) department by 2020 end and about 50 employees in its business and operations team.
The startup's flagship brand, Cult.fit, runs offline centres to offer equipment-less workout solutions, including strength and conditioning, spinning, boxing, mixed martial arts, zumba and yoga.

The training sessions adapted to a virtual mode, in free offering, to anyone with the Cult.fit app on their smartphones, ever since the nationwide lockdown to combat the Covid-19 was put in place.
The four-year-old startup, founded by Myntra co-founder Mukesh Bansal and former Flipkart executive Ankit Nagori, launched its mobile app in 2017. The company's other offerings include subscription-based food delivery service Eat.fit, grocery delivery service Whole.fit, yoga and meditation service Mind.fit and a digital platform for doctors and health checkups Care.fit.
In June last year, the company closed a $120 million growth round of equity and debt funding. New investors Epiq Capital, Unilever Ventures, Innoven Capital, Kotak Mahindra Bank, and Infosys co-founder Kris Gopalakrishnan's family office participated in the round.

In May 2019, it raised $75 million from a group of investors including its existing investors Accel, Kalaari Capital and Chiratae Ventures (formerly IDG Ventures).
In December, Curefit was reportedly said to be in talks to raise $100 million from Singapore's state investment arm Temasek Holdings. In August, Nagori had said that Cure.fit would open fitness centres in Jammu & Kashmir.
This article has been modified from the original to reflect a statement from Cure.fit.

---