Rocketship injects $4 mn in EV bike sharing startup Yulu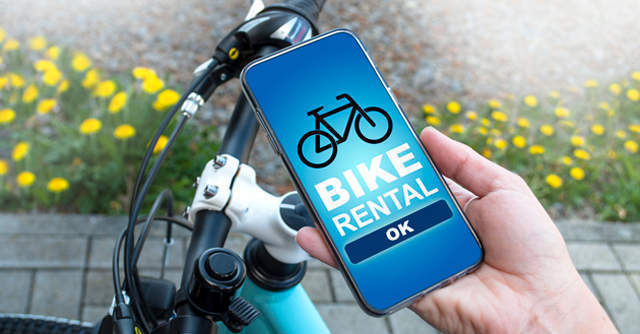 Yulu Bikes, which runs an eponymous two-wheeler shared mobility platform, has raised $3.95 million (Rs 30 crores at current exchange rates) in equity capital infusion from Los Altos, California-based venture capital firm Rocketship.vc.
The new investment will be used to strengthen the company's mobility platform and technology solutions, a statement said.
Bengaluru-based Yulu claims to have raised over $20 million in total funding from investors including two-wheeler maker Bajaj Auto and venture capital firm Blume Ventures, 3one4 Capital and Wavemaker.

The latest funding comes after a gap of nearly seven months. Yulu Bikes in November last year raised $9.5 million in a Series A round led by Bajaj Auto. It had scooped up $7 million in a seed round from Blume Ventures and angel investors including Binny Bansal co-founder of Flipkart, Naveen Tewari, founder and CEO of InMobi, and Girish Mathrubootham, founder and CEO of Freshworks.
Founded in 2017, by Amit Gupta, RK Misra, Naveen Dachuri and Hemant Gupta, electric vehicle (EV) platform Yulu offers bicycles and electric scooters with a maximum speed of 25 kilometres per hour. It uses technology such as internet-of-things (IoT), machine learning (ML), and artificial intelligence (AI) for demand-supply management and efficient operations.
Yulu claims to offer over 18,000 bikes in Bengaluru, New Delhi, Mumbai, Pune, Ahmedabad and Bhubaneswar. The company said that it is witnessing a V-shape recovery post-lockdown due to the surge in demand for solo mobility solutions. Yulu, along with its peers and other shared mobility platforms, had to temporarily shut down operations in several cities due to mandatory social distancing triggered by the Covid-19 pandemic.

"We believe that Yulu will revolutionize the daily commute of every Indian while having a significantly positive impact on the environment," Sailesh Ramakrishnan, partner at Rocketship.vc said.
Founded in 2013 by former Walmart executive Anand Rajaraman, Rocketship.vc has invested in several startups. Its notable investments include fintech firm Khatabook, B2B (business-to-business) ecommerce platform Moglix, logistics-tech startup Locus, real estate platform NoBroker, e-credit platform Paysense among others, according to information on its website. It has also exited from companies such as social media major Facebook, shared mobility platform Lyft, ecommerce platform Snapdeal and e-marketing platform Efficient Frontier.
---