Insight Partners leads $55 mn round in subscription management firm Chargebee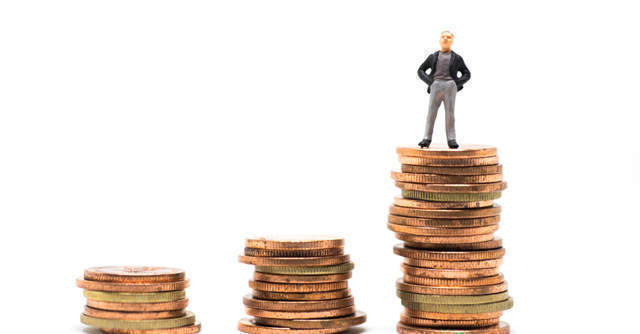 San Francisco and Chennai-based cloud billing solutions provider Chargebee has secured $55 million (about Rs 401 crore) in a growth round led by venture capital and private equity firm Insight Partners.
Existing investors Steadview Capital and Tiger Global also participated in the round, a company spokesperson told TechCircle.
The company will invest the fresh funds to expand its product and integration ecosystem to help businesses launch software as a service (SaaS)-based revenue models, it said in a statement. The round, dubbed as Series F, takes Chargebee's total funding to $105 million so far.

"We believe that a steady SaaS-i-fication of the market is already underway, with traditional businesses replicating the best practices of SaaS pricing and business models even outside the realm of software. Subscription businesses today have to be ready at all times to identify and leverage market opportunities rapidly," Krish Subramanian, co-founder and CEO of Chargebee, said.
Chargebee secured $14 million from Hong Kong-based hedge fund Steadview Capital in August 2019. In March 2018, the company raised $18 million in a Series C round from Insight Venture Partners, Accel and Tiger Global.
Chargebee was founded in 2011 by Subramanian, Saravanan KP, Rajaraman Santhanam and Thiyagarajan T. While Subramanian is a former Cognizant and TCS executive, the remaining co-founders worked at business to business software development firm Zoho Corporation.

The nine-year-old technology firm provides end-to-end solutions for companies that operate on the subscription-based business model. Its product helps businesses automate billing and revenue operations challenges as subscription businesses scale into large enterprises.
"Even beyond SaaS and software, we're seeing a global movement where businesses from cars to coffee pods are launching and scaling with a subscription-first model. The need for an underlying revenue platform that allows businesses this degree of adaptability is paramount today," AJ Malhotra, vice president at Insight Partners said in a statement.
Through its technology-based platform, companies can manage processes that form part of the entire revenue cycle of a subscription-based SaaS business. This includes subscription management, recurring billings, invoicing, accounting and details of revenues received, payments and gateways. Additionally, it provides key reports, analytics and insights.

According to the company, its product is used by over 2,500 firms globally including businesses like Freshworks, Pret-a-manger and Study.com, Okta, and Envoy.
---