About 65% of APAC GDP will be digitalized by 2022: IDC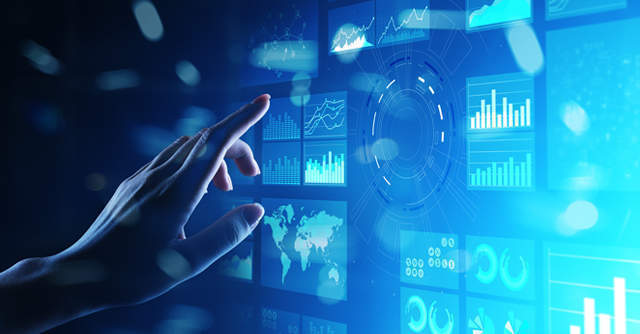 As the world tries to keep pace with the great reset, companies have increased their investments in digital transformation initiatives. Asia Pacific, in particular, is expected to leapfrog other regions in digital acceleration, with 65% of APAC GDP expected to be digitalized and spending to hit $ 1.2 trillion between 2020 and 2023, according to a new report from International Data Corporation (IDC).
Released on Wednesday, the report has predicted top technology trends for the year 2021 and beyond. The Framingham, Massachusetts-based firm expects to see "three waves" to market dominance.
In the first wave, organisations will leverage technologies to survive while in the next two waves, they will accelerate growth and reimagine to lead.

"APAC is already leading the race with digital core investments to strengthen organizational foundation and digital innovation initiatives to overcome COVID-19 pandemic exposed gaps as well as acceleration projects that introduce new business/operating models and help to gain market shares," Sandra Ng, group vice president for ICT Research at IDC Asia/Pacific said in a statement.
Among all regions, APAC has been leading in digital investing for business continuity, as per IDC's five-stage crisis to recovery framework.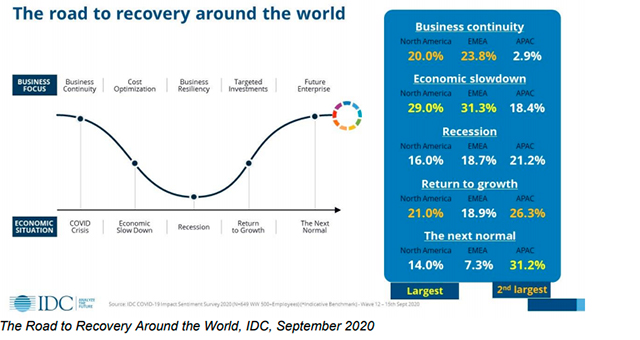 Source: IDC FutureScape 2021 report
Further, the IDC FutureScape report predicts that by 2023, 70% of leaders in top 2,000 APAC-based organisations would have shifted their management orientation from processes to outcomes, establishing more agile, innovative, and empathetic operating models. Meanwhile, as companies continue to work from home, nearly 60% of the enterprises are expected to heavily digitize employee experience by 2021. Infact, 65% of the organisations are expected to shift to digital-first through automated operations and contactless experience.
The key focus of the top global companies to accelerate growth will be to build digital resiliency. It is estimated that enterprises are 50% faster and more likely to succeed in terms of adapting to disruption and extending services in response to new conditions, if they have invested in digital resiliency instead of trying to restore existing business resiliency levels. This is also applicable in risk management, wherein the 50% of the APAC 2000 (top 2,000 organisations in the region) companies are expected to reduce human oversight of automated AI-based decision making by 2022.

"A key pillar to becoming a future enterprise in a post-COVID outbreak era is digital resiliency. We now know that resiliency as we knew it pre-COVID is not good enough. We need a new benchmark to futureproof us from forward crisis and disruptions, be it the next infection cycle or the next economic crisis," Ng said.
She defines digital resiliency as the ability of an organization to rapidly adapt to business disruptions, leverage digital capabilities to maintain continuous business operations, and quickly adjust to take advantage of changed conditions.
---