PubMatic Class A shares debut 26% up IPO price on Nasdaq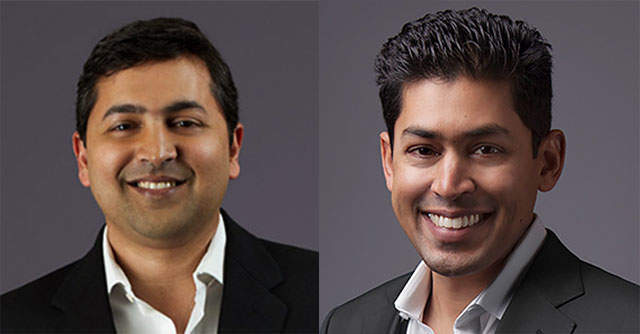 Redwood City, California headquartered PubMatic, the ad-tech company that started up in Pune as a division of Komli Media over a decade ago, on Wednesday made its debut on Nasdaq with its Class A shares at $25.12, up 25.6% from its initial price offering (IPO).
Earlier in the day, the Rajeev Goel and Amar Goel founded company announced an IPO pricing of 5.9 million shares of Class A common stock at $20.00 per share.
While the company offered 2,655,000 shares to the public, certain selling stockholders offered 3,245,000 shares.

"In addition, the selling stockholders have granted the underwriters a 30-day option to purchase up to 885,000 additional shares of common stock at the initial public offering price, less underwriting discounts," it said in a statement.
The company shares traded under the ticker symbol 'PUBM.'
The offering is expected to close on Friday.

Jefferies and RBC Capital Markets are lead underwriters on the IPO, while JMP Securities, KeyBanc Capital Markets, Oppenheimer & Co., and Raymond James & Associates acted as co-managers for the proposed offering.
The 14 year old company, according to its S-1 filing (IPO prospectus) to the United States stock markets regulator Securities and Exchange Commission, was set to raise $75 million through the IPO.
However, the company is currently eyeing to raise about $115 million reportedly.

The company which provides cloud infrastructure platforms for real-time advertising transactions, has recorded $113.9 million revenue in 2019. The company said that for the nine month period ended September 2020, it had generated net income of $7.8 million, and adjusted EBITDA of $23.4 million.
Mumbai based venture capital firm Nexus Venture Partners is the largest shareholder in the company. Its fund, Nexus India Capital I, owns a 25.7% stake in the company pre-IPO, according to the prospectus.
This is the first Nexus backed company to go public. Helion Venture Partners also held an 18.8% stake in the company, pre-IPO. Co-founder Amar Goel held 12.7%, and younger sibling, co-founder and CEO Rajeev Goel held 11%.

Offered as a service by Komli Media which was founded in 2006 in Pune, India, PubMatic was separated from the parent company in 2008. Smile Vun Group company, SVG Media merged the India business of Komli Media in 2015.
---