Rewind 2020: Chinese apps ban and the race for India's short video content market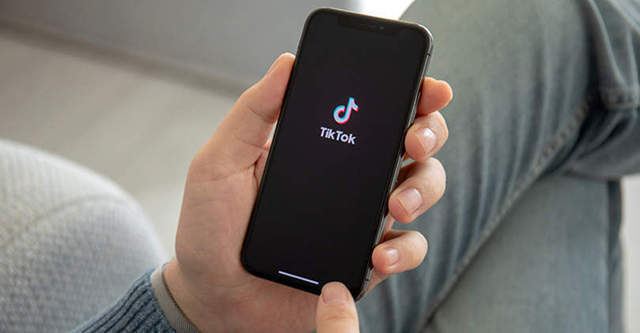 If 2019 was a breakout year for TikTok, the ByteDance owned app that reigned over India's exploding short video market, this year served up a rude shock. The app now stands banned in the country, one among 220 apps of Chinese origin that have been banned by the government on concerns over national security.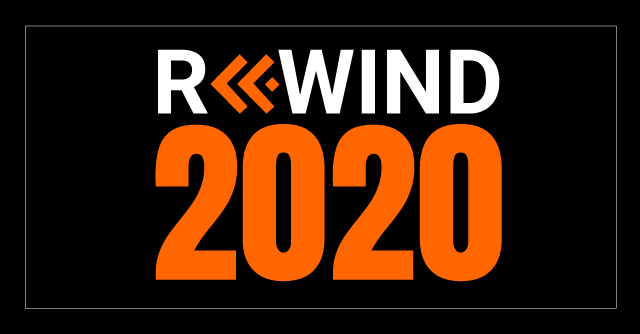 The process kicked off six months ago when the government announced a ban on 59 apps of Chinese origin apps including TikTok. The move came amidst a surge in the popularity of short video led content and social media apps in India, accelerated by rising investor interest in such platforms.

Read: Will Made in India TikTok rivals make the finish line?
The late June ban was followed by two more sweeping ones in September and November, bringing the total number of banned apps of Chinese origin to 220. Popular gaming app PubG, web browser Baidu, social dating app Tantan and the mobile version of Alibaba's shopping platform Taobao found themselves in the second list. The third list included on-demand delivery app Lalamove and international retail app, AliExpress.
Not surprisingly, the ban on Chinese origins apps across the spectrum brought to the fore a slew of homegrown placeholders, especially for the short video content market.

By December, the $10 billion Google for India Digitalization Fund had moved to back two unicorns in the space - VerSe Innovation which operates the short video app Josh and InMobi subsidiary Glance which operates Roposo. In September, Mohalla Tech, which operates the social media platform ShareChat, raised a $40 million funding round from returning investors to drive growth for its short video content app Moj, launched in late June this year. Even new entrants such as Nexus Venture Partners backed Mitron and Chingari snagged new funding rounds in the aftermath of the ban.
The period between July and August saw multiple content apps sprout across the country claiming to be the 'Indian' TikTok, including the likes of TanTan, Changa, Chill5 and many more. Most of these apps have now become dormant on app stores as the initial traction as well as marketing dollars dried up.
"There were close to 30 apps during the August period and of these about six continue to be active posting new content. In the coming year, we might see some consolidation or the numbers coming down further," said Varun Saxena, CEO of Inflection Point Ventures-backed infotainment platform Bolo Indya.
Also, the download numbers, which saw a spike in the July-August period -- ShareChat-backed Moj saw 50 million-plus downloads within less than a fortnight of the TikTok ban -- have stabilised.
"We saw a jump of 200 to 250% growth in downloads right after the ban, while our retention numbers fell. It has stabilised now as we have users who come to us for a specific type of content," Saxena told TechCircle.

The industry retention rates for some of the recent launches were in the single digits during the month of September, said an industry executive who has been tracking the market closely. It is also an important metric for investors who have been evaluating growth funding rounds in the space, with the focus on Daily Active User (DAU) numbers, Day-30 retention rates and a clear revenue stream.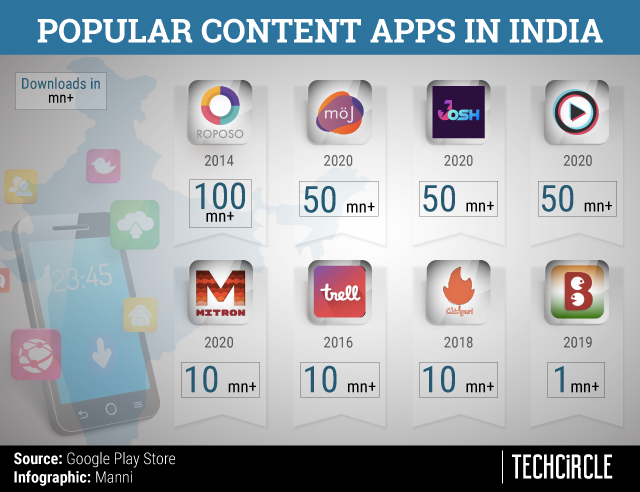 The founder of a content app who spoke to TechCircle on the condition of anonymity said that the big guns in the space including MX Player-backed TakaTak, Josh and Moj continued to spend top dollars on user acquisition, apart from finding innovative distribution models through partnerships with original equipment manufacturers (OEMs).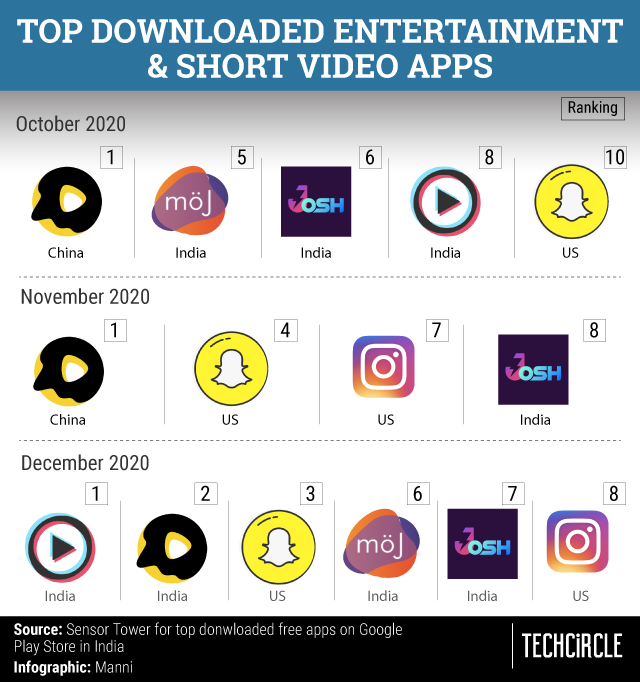 While players such as Moj and Josh have deep pockets, courtesy their investors, most smaller players and new entrants will have to find other ways to differentiate if they want to play the long game.
"Players with deep pockets and similar product offerings will dominate the market. We were never competing with TikTok but have wanted to solve for the discovery of lifestyle content," said Pulkit Agrawal, CEO at Trell, which raised a $11.4 million Series A round from South Korean venture network, KTBN in August. "In the long run, we will see beauty and personal care ecommerce platforms emerging as competitors rather than other short video apps," he added.

Trell makes revenues from brand promotions through its interest-based community of content creators. This also competes with the likes of other social ecommerce platforms such as Info Edge backed Bulbulshop and Korea Investment Partners and Vertex Ventures backed GlowRoad.
According to Saxena of Bolo Indya, revenue generation through ecommerce will only grow for the short-content platforms. "We follow the model of social-commerce for services and we will see multiple variants of the commerce play grow in the short video ecosystem. It is also a natural choice for the smaller content apps as commerce is scalable as compared to revenue through advertising model."
Content, creators and consumers
While 120 million Monthly Active Users (MAU) of TikTok in India searched for a replacement, content creators too were spoilt for choice with the proliferation of homegrown players. In the past, content creators would earn from brand promotions and partnerships on TikTok. The new crop of content apps started committing upfront payments to rope in the top creator names.
Multi-channel networks (MCNs) which manage a portfolio of content creators started increasing the payment rates for content creators in a seller's market. "TikTok never paid talent which would create content on the platform but the MCNs started demanding upfront payments at the increased rates. We tried working with 10 to 15 creators, but walked away from this model after the first month as we realised it was the right way for us to grow," says Saxena of Bolo Indya.
Agrawal of Trell said that the platform never relied on content creators but had built a community of creators in specific categories of interest..
Apart from content creators, issues with content moderation continue to pose a risk. TikTok was branded as promoting obscene content by the Madras High Court in 2019 leading to a temporary ban.
Even as a new crop of Indian apps grow into TikTok's shoes and grow beyond the entertainment space, they have new challenges to face, including ensuring stickiness to the platform, better revenue streams and a clear differentiation to make a mark in this crowded arena.
---