How business architecture and digital transformation create a positive feedback loop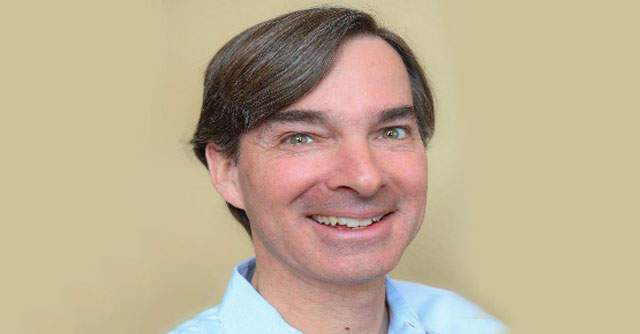 For the past decade, digital transformation initiatives have been common across industries, led by approaches that focus primarily on technology. But digital transformation (DX) is more than technology.
Technology is best viewed as the enabler and true digital transformation is defined by how you use the technology. To ensure that you are on the best possible route to transformation, you need to get several things right including transformation minded leadership, business led prioritization, business architecture, change management, proper planning, and collaborative execution.
One of the most important pillars is business architecture (BA).

The DX-BA Synergy
Let's say you are going to embark on enhanced customer experience or improved operational efficiency. Your plans to accomplish these improvements are most likely to introduce changes to your business architecture.
The space and scope for improvement is constantly opening up further along with the evolution of digital technologies.

Taken together, business architecture and digital transformation together can create a positive feedback loop, each feeding the other. Digital transformation greatly enhances the business architectures which, in turn, help clearly identify the goals, strengths and weaknesses of the transformation initiative.
The DX-BA synergy can be hard to achieve. Both these components have multiple smaller result-driven factors that determine their feasibility. The term "ROI" comes up a lot. Perhaps a simpler way to approach the DX-BA conundrum is to take into consideration the results that we hope to derive from our digital transformation effort.
According to the digital acceleration report by HCL, the most cited areas of anticipated improvement that companies expect from digital transformation are operational efficiency and customer experiences. And if you take a closer look, you will see the correlation between these two factors. While customer experiences deal with the front-end of business, operational excellence is key to delivering value to customers through back-end processes that eventually help create transformational experiences.

Operational efficiency in a digital world
Ever since the first calculators and computers, we have been on a journey, processing more and more data using digital technology tools. Today, we see operational insights coming from analyzing key data in and outside the business. When it comes to prioritizing digital acceleration, industries like Oil and Gas that have traditionally resisted change have realized the potential advantages of a data-first approach.
A good example is the Royal Dutch Shell company which for more than a decade has been harnessing data to optimize its off-shore operations. The company collates data from more than 10 million systems and devices across oil rigs in locations such as Australia's Browse basin and the Gulf of Mexico. From refinery flares to pipes beneath the ocean floor, different pieces of equipment are monitored by the company through an advanced data engine referred to as the OSIsoft PI system.

What's more, scientists, process engineers, subject matter experts, oil rig operators and every key stakeholder across the company can access all company data through a unified self-service analytics platform.
The post-COVID pandemic future
As we step into a future in a post-COVID-19 pandemic world, aligning the new operational efficiencies inside of the revised business architecture will make a difference in revenue, margin, and return to shareholders.

In order to realize the business architecture transformation, you will also need a digital culture built around inclusivity, upskilling, and cross-functional collaboration. According to the digital acceleration report, the lack of skills was one of the most cited impediments to digital acceleration. It thus comes as no surprise that the biggest reason half of all initial RPA projects fail is complexity.
Investing in digital tools like the Internet of Things (IoT) and big data analytics not only improves efficiency of operations, but also paves the way towards operational excellence. By leveraging a powerful technology core, supported by a strong digital-first workforce, organizations can focus on aspects like accelerating and optimizing product development, reinventing the supply-chain, shortening their go-to-market approach, and enhance service operations.
This sharp focus on operational excellence, in turn, leads us to the next outcome of a DX strategy: customer engagement. If operational models define how you deliver value to your customers, it is only logical that an enhanced operational model needs to be complemented by a well-defined customer engagement strategy.

The customer engagement paradox
Digital technologies have transformed the way businesses communicate with their customers. The rise of chatbots, omnichannel interaction, and social media are opening new possibilities, and shortening engagement cycles. The rise of chatbots is just one out of many technological paradigm shifts that have marked the beginning of a new era in customer engagement.
And even as we race ahead towards a digital-first future, customer engagement does seem to be one of the primary areas of digital implementation. According to the Digital Acceleration report, 61% of respondents reported that their organisation is using digital to improve customer experiences, and 40% say they are utilizing analytics to better understand customer and market insights.
And while these numbers do paint an optimistic picture of the future of customer engagement, the report also points to a gap. Even though most organisations plan to implement digital technologies to improve customer experiences, less than half of them (46%) provide an omnichannel experience for their customers.
Organisations, therefore, need to focus on creating connected experiences that take into account the voice of the customer, irrespective of the channel.
One of the reasons that this gap exists is because companies focus on the individual optimization of each touchpoint rather than the entire CX ecosystem as a whole. This leads to even greater fragmentation and inconsistencies in experience between channels, often aggravated by the incumbent technology stack.
But the good news is that there are newer technologies and strategies that can let enterprises drive omnichannel experiences for individual customers. For example, Nike has been leveraging a simple mobile application to redefine the way it engages with individual customers. The application provides customers access to unique rewards programs where they can access exclusive offers and new products.
The company also provides personalized workout sessions through the app, as well as priority event access. Lastly, customers can also use the application to snap an image of their feet and order the right shoe size for every type of shoes. According to the company, this app leverages data science, machine learning, computer vision and AI to accurately capture the right size for both feet, leading to the creation of unique, delightful customer experiences.
The current emphasis on digital transformation as a business imperative is not going away anytime soon. With the advent of fresh digital solutions to age-old problems, it is extremely critical to keep a close eye on the direction your organization is headed. Many are taking a new look at business architecture, using technology as the enabler. Only then will it be possible to strike the perfect balance between digital transformation and business architecture where both gain from the other, and your organization gains from both.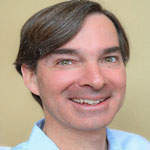 Darren Doyle
---
Darren Doyle is the associate vice president, D&A, HCL Technologies. The views in this article are his own.
---