Payments gateway startup Easebuzz; learning startup Uable raise capital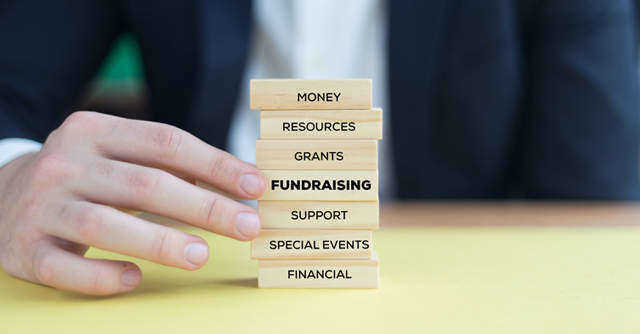 Business to business (B2B) payments gateway solutions startup Easebuzz raised $4 million (Rs 29.34 crore as per current exchange rates) in a seed round led by 8i ventures, Varanium Capital and Guild Capital.
Easebuzz will use the fresh capital to strengthen the product team, enhance sales and marketing efforts and offer more payment APIs (application programming interface) and solutions for small and mid-size enterprises.
Former Citrus Pay founders Amrish Rau and Jitendra Gupta also participated as investors in this round.

"From inception, our product DNA was designed around removing friction out of every collection touch-point for an Indian SME. This mind-set has allowed us to emerge as the most preferred payment partner today for our MSME customers. This current financing round will help us accelerate our mission of powering digital collections and payments for every retail business in India," Rohit Prasad, MD, Easebuzz said in a statement.
Founded in 2017 and incubated by Symbiosis Center for Entrepreneurship and Innovation, Easebuzz is a payments infrastructure company that powers digital collections and payments for India's retail sector. Last year, the API-driven full stack payments solution startup managed to see 12X growth in terms of revenue and the gross transaction value.
"Easebuzz currently processes nearly $3B of transactions a year and expects to hit a $10B annual run-rate in the coming year. This is the first funding round for Easebuzz, which has been boot-strapped and profitable for the last 3 years," the startup mentioned in its statement.

Easebuzz is now looking at building solutions to scale on digital remittances and collections both.
Real-world learning startup Uable raises $3.5 mn from JAFCO ASIA and Chiratae Ventures
Trulearn Spaces, which operates Uable raised $3.5 million (Rs 25.67 crore as per current exchange rates) in a pre-series A round led by JAFCO Asia and Chiratae Ventures.

Existing investor 3one4 Capital also participated in the round. With this, Supriya Singh, director of South Asia investments, JAFCO Asia will join the board of Uable.
The capital rsed will be used for building a global team, scaling products and offerings.
Founded in 2020, by former Vedantu co-founder Saurabh Saxena, the startup aims at helping Gen Z and teenagers in career discovery through real-world learning. Targeted at ages 13 to 18, the platform offers learning solutions across modern domains including AI, climate change, gig economy, space tech and robotics.

"At Uable, we are challenging the status quo of education, where for decades and possibly centuries, the notion that securing the highest marks, grades and degrees alone determined one's future and chances of success. However, we are here to change that notion and bring a paradigm shift in education. The way we are differentiated is that we are not about 'test prep' or 'course prep' but about 'life prep'. We believe through the right guidance, mentorship, inspiration, and information, teenagers can discover that their passion can find a career path. We are excited to have on-board our new investors who are aligned with this vision of ours," Saxena, founder & CEO, Uable said in a statement.
Dairy-tech startup Brainwired raises undisclosed bridge funding from Agility Venture Partners
Drakon Innovations, which runs dairy farming startup Brainwired, has raised an undisclosed amount in a bridge funding round from Agility Venture Partners. Angel investors Dhianu Das and Nandi Mehta, Mumbai Angels and Agility Venture Partners also participated in this valuation round.

The startup is now valued at Rs 5 crore.
Founded in February 2018 by Sreeshankar S Nair and Romeo P Jerard, the Cochin-based startup's WeStOCK product has a livestock health monitoring and tracking system. This system uses an IoT (Internet of Things) ear tag and an ML (Machine Learning) algorithm to identify sick and in-heat livestock and alert farmers accordingly.
"Having a good product isn't enough unless it solves a core problem for your customers. At Brainwired, we excel in understanding our customers, and this helps us shape our solution to their needs," Nair said in a statement.

Property management platform Strata secures capital to expand premium office assets
Tech-enabled commercial real estate investment platform Strata Property Management raised Rs 81 crore from undisclosed sources. The capital will be invested in two premium office assets in Mumbai and Hyderabad.
Founded in 2019 by Sudarshan Lodha and Priyanka Rathore, the Bengaluru-based startup is backed by SAIF Partners (now Elevation Capital), Mayfield Ventures, and Propstack. The startup announced today that it aims to raise assets worth Rs 600 crore by the upcoming quarter ending June 2021.
Last month, Starta raised Rs 34 crore for an E-Zone investment opportunity in Mumbai. The investors for these properties include more than 1000 investors across HNIs', family offices, top management from fortune 500 companies besides retail and institutional investors among others.
"We at strata are looking to partner with developers and large real-estate groups across Mumbai, Delhi, Pune, Hyderabad, Chennai and Bengaluru to unlock value for our 10k+ investor base globally. We are democratising CRE as an asset class like never before offering one-of-a-kind lucrative investment opportunities to investors. We are looking forward to scale up aggressively in the next few quarters and will be strategically expanding our footprint across the key metro markets," Sudarshan Lodha, co-founder and CEO, Strata said in a statement.
---