HCL, IKEA Foundation and Twitter pledge support to help India fight Covid-19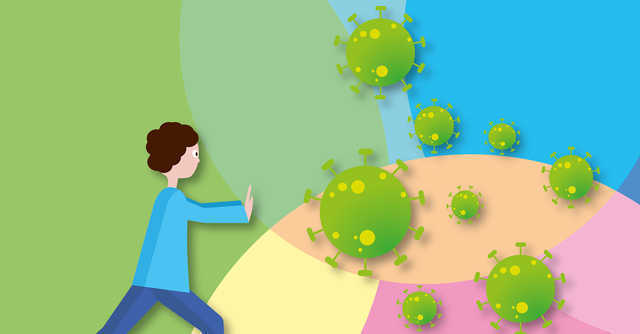 As India reels from the second wave of the Covid-19 pandemic, companies of all sizes have come forward to help the country deal with the crisis.
So far this week, HCL Technologies, Swiss furniture retailer IKEA and microblogging platform Twitter have pledged support through funding and medical equipment.
HCL Technologies on Tuesday said it is backing the Delhi Government with 21 oxygen plants and 12,000 cylinders with 40 litres capacity each. The plants are estimated to generate 8,800 litres of oxygen per minute catering to 1,500 patients at a time.

Two of these plants were imported from France and will be installed at Sanjay Gandhi Memorial Hospital in New Delhi.
The IKEA Foundation on Tuesday announced that it has donated €3 million in unrestricted funding to Médecins Sans Frontières (MSF). The funds will be used to help MSF scale up primary healthcare and distribution of medical relief items in India.
"The second wave of COVID-19 in India has been devastating, with a catastrophic rise in the numbers of new infections in recent weeks. MSF has mobilized staff —including doctors, nurses, anesthesia technicians, and psychologists— and is in the process of recruiting and sending additional teams with COVID-19 experience to provide care for people who are affected, including those who require hospitalization and oxygen therapy. One of the ways MSF teams are responding is by caring for patients in two units within a large, 2,000-bed field hospital operated in collaboration with the Municipal Corporation of Greater Mumbai," Stephen Cornish, general director of MSF Switzerland said in a statement.

The IKEA Foundation is funded by INGKA Foundation, owner of the Ingka Group of companies. The organisation is independent from the retail business and focuses on philanthropy.
Microblogging platform Twitter founder Jack Dorsey on Monday announced that he will be donating a total of $15 million to India for COVID Relief, splitting it between CARE, SEWA International and Association of India's Development.
$15 million split between @CARE, @AIDINDIA, and @sewausa to help address the COVID-19 crisis in India. All tracked here: https://t.co/Db2YJiwcqc

— jack (@jack) May 10, 2021
Of the $15 million earmarked for relief, $10 million has been given to CARE. The funds will be used to support government's efforts in creating temporary beds, providing oxygen, PPE kits and other supplies for frontline healthcare workers.

Another $2.5 million has been earmarked for SEWA International for procurement of lifesaving equipment such as oxygen concentrators, ventilators, BiPap, and CPAP machines as part of Sewa International's "Help India Defeat COVID-19" campaign. Equipment will be distributed to government hospitals and COVID-19 care centers and hospital.
The remaining $2.5 million will go to Association for India's Development (AID). This grant is expected to help under-resourced communities deal with the pandemic.
The grant will also help beneficiaries access medical equipment including oxygen, oximeters, thermometers, protective gear among other resources, according to Google spreadsheet tracking the donation.

Startups like Druva, Paytm, Ola have come forward to support the government and the healthcare workers. Global technology companies including Accenture, Google, Walmart and Capgemini have also joined the cause.
---