Exclusive: SaaS startup Glamplus raises early stage capital to digitise salons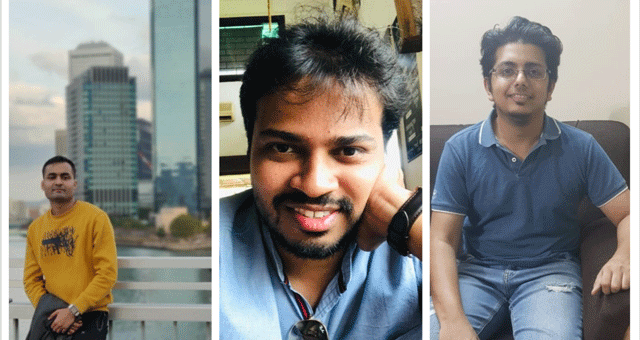 Glamplus, a Bengaluru based startup that is building a suite of SaaS based software solutions to enable small salons, spas and gyms to digitise their operations, has raised Rs 2 crore in a funding round -- dubbed pre-Series A – led by Inflection Point Ventures (IPV).
Bounce co-founder Anil G; Sachin Kandelwal, managing director and CEO at Sadhan Enterprise; Sravan Kumar, CEO of Transin); Byju's executive Abhishek Daiya; and Shadowfax executive Anudeep Nagalia were among angels investors who participated in the round.
The capital infusion will be used for product development, enhancement of technology capabilities and business expansion, Glamplus co-founder and CEO Divyanshu Singh told TechCircle. In the next six months, Glamplus parent RDV Design Technologies aims to scale its presence to 3,000 partners, he added.

The investment in Glamplus marks IPV's 16th deal this year. The Gurugram based early stage investment firm plans to put Rs 155 crore to work by the end of the year.
IIM Lucknow alumnus and former Bounce, Pagarbook executive Divyanshu Singh founded Glamplus last year with Rohan Singh and Vatsalya Agarwal. While Rohan Singh earlier did stints at BlackBuck and TransIn Logistics; Agarwal worked at Khoros and Quotient Techology, among other firms.
Glamplus aims to enable salons and spas, which mostly operate in an informal economy, to move towards digital transformation. With the help of Glamplus, salons and partners such as gyms and spas can manage their customers' appointment, staff management and suppliers through a dashboard. The platform also helps them with analytical reports to understand the needs of the customers, their visits patterns and other insights which can help businesses to elevate the customer experience.

The startup claims to have scaled to 500 paying partners in the less than three months across Bengaluru, Delhi and Pune.
"Understanding the pain points of salons and spas from the perspective of customer engagement and how to further improve the salon experience is something we realized very early doing our field visits. After exhaustive groundwork when we reached out to IPV to explain the core problems that we are trying to solve from SMB salon point of view, the kind of conviction they had shown in us was quite encouraging," Divyanshu Singh said.
"We believe with increasing smartphone penetration and higher data consumption, in tier 1 and tier 2 cities over the last two years, is going to play a major role in SMBs adopting tech-driven solutions," he added.

"Salons, spa and gyms are frequented by the urban population. However, in the absence of any organised data capturing, the companies have no understanding of their customer base and even customers feel no loyalty to the salons they visit. We believe that it is a large untapped market opportunity with a massive scope of digitisation to bring these sectors into a more organised set up," IPV co-founder Mitesh Shah said.
Glamplus operates in a relatively uncrowded market in India in terms of competition. However, that may change soon. In December last year, US based Zenoti, which was born in India, racked up a valuation of more than $1 billion when it raised $160 million in a growth funding round led by private equity firm Advent International. Zenoti's earlier investors include Tiger Global Management and Steadview Partners. India currently accounts for less than 10% of the SaaS company's revenues.
---