Total ban on crypto 'difficult' to implement in India: Economist Ashima Goyal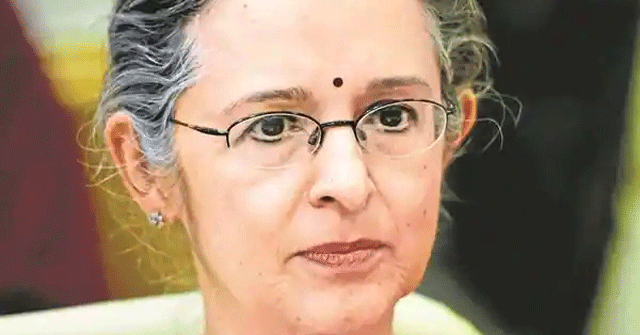 A total ban on cryptocurrencies in India would be 'difficult' to implement, and would only lead to an increase in illegal activities through cryptocurrencies -- instead of stopping them, said economist Ashima Goyal.
In an interview with PTI Goyal said that cryptocurrencies must be banned as currencies, since she did not believe them to be either acceptable or adequate as the latter. However, she added that it would be a better idea to regulate cryptocurrencies as tokens.
Goyal is a member of the Indian Monetary Policy Committee, and a professor at the Indira Gandhi Institute of Development Research.

"Only large transactions, from investors who are aware of the risks, may be permitted. A total ban is difficult to implement and would only increase illegal activities and participation in the dark net," Goyal said in her interaction.
The economist's opinion echoes that of Union Finance Minister Nirmala Sitharaman, who has stated that cryptocurrencies in India would not be banned, but instead, regulated. Sitharaman has also stated that the government is not considering a move that would close all doors on cryptocurrencies and related technologies, but is looking for ways to regulate the new technology as a potential investment asset -- while restricting their chances of misuse.
Also read: NFTs, DeFi and traceability- top 3 Cryptocurrency trends for 2022

Goyal's words come as India awaits its nascent Cryptocurrency and Regulation of Official Digital Currency Bill, 2021, which has been submitted to the Prime Minister's Cabinet at the onset of the Parliament's Winter session. The latter is expected to be surfaced in the Parliament in the near future, lending much required clarity around exactly what the future of cryptocurrencies holds in the country.
The Bill will help cryptocurrency exchanges and startups in India decide their immediate future, as it may disincentivise small scale cryptocurrency investments. Many have raised questions regarding the veracity of television advertisements being run by many cryptocurrency upstarts in the country, to which Sitharaman said in the Parliament last year that the government was consulting with the Advertisement Standards Council of India (ASCI) to ascertain if these ads are indeed against the law of the land.
---