Indian firms taking the cloud route to tackle climate change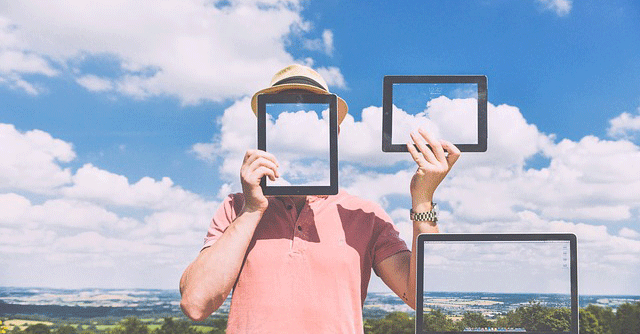 At least 84% of business managers in a recent study noted that technologies such as cloud computing can help them in reducing carbon footprint and achieve the net-zero target.
The research report launched by customer relationship management (CRM) major, Salesforce in collaboration with YouGov and Access Partnership, also said that the economic impact of businesses moving to the cloud could result in cost savings of $2.2 billion this year and $24 billion between 2022 and 2030.
Net-zero or carbon neutrality can be referred to the difference between the amount of greenhouse gas produced and removed from the atmosphere. Net Zero would be the ideal situation when the difference would be zero.

While cloud computing is known for its several benefits, including increasing organisational efficiency, agility and reducing the total cost of ownership (TCO), Arundhati Bhattacharya, CEO and Chairperson, Salesforce India, said, "One of the benefits of cloud that is often ignored is its low carbon footprint on the environment".
The survey obtained insights from over 1,000 business managers in India on their readiness to address climate change and shows at least eight out of 10 business managers (83%) said that they support a more ambitious target of net-zero by 2050 — with a chunk of them planning to move their workloads to the cloud. This according to the CRM firm is a step towards helping businesses move to the cloud to significantly reduce energy consumption, waste, and greenhouse gas (GHG) emissions.
Energy consumption in on-premises datacentres is increasingly becoming a key concern in organisations as costs continue to surge. Besides a constant power supply for the servers, you need a cooling system to prevent the processors from overheating. Cloud computing can significantly minimise energy consumption and cut down the rate of carbon emissions, said the study.

Some of its other key findings include: 79% of business managers support the provision of subsidies and incentives to businesses for the development of renewable energy technologies, 63% believe that if a supplying business has a net-zero target, then it would make them more likely to purchase their products of services and 58% think that achieving a net-zero economy in India by 2050 will result in more jobs – considering jobs in cloud computing are already in demand.
A March 2021 study by IDC, also found that cloud computing could prevent nearly one billion metric tons of carbon dioxide emissions between 2021 and 2024 by shifting workloads to locations around the globe, enabling the use of renewable resources such as solar and wind power.
Under the 2015 Paris agreement, India has committed to cut greenhouse gas emissions intensity of its gross domestic product by 33% to 35% by 2030. Aligning with India's commitment, in 2020, top private companies in India, including Tata, Reliance, Mahindra, ITC, ACC, Adani and Dalmia Cement, and several other tech companies signed a declaration on climate change by voluntarily pledging to move towards 'carbon neutrality. Over the next two years, many more companies have joined the bandwagon.

Salesforce announced that it has increased investment in emission reduction initiatives, achieved net-zero emissions across its value chain, and 100% renewable energy for its global operations.
---