The insurance industry is continuously evolving, transitioning to a more customer-centric business model that dwells on customer experiences. Big data analytics are being used by Insurtechs to understand the requirements and behaviours of their consumers in a manner which eventually aids in client growth and retention, increased revenue, allowing them to provide a better service at lower prices. On the other side, customers can gain from having easier access to products that are economical, custom-made, and simple to use.
Leveraging data
Customers' wants and expectations within the sector have evolved and transformed along with industry revenues. Many insurers are leveraging data and analytics in previously unheard-of ways to drive the insurance penetration among consumers in a better way.
There have been several data process enhancements where the underlying models have sped up decision-making and decreased fraud. Due to its significant contribution to the acceleration and simplification of operations, data has become an essential component of our ecosystem.
Increasing use of Artificial intelligence (AI)
The use of AI in the insurance sector has the potential to completely transform the industry by boosting productivity, enhancing customer experience, and cutting costs. Artificial intelligence (AI) can assist insurers in risk assessment, fraud detection, and application process error reduction.
Additionally, it can also assist in shortening the processing time for claims from days to hours or even minutes. As a result, insurers are better able to recommend plans to customers that suit their needs. The insurance providers are able to experiment with new technology and introduce new products to the market more quickly.
Ensuring future growth through ML
The Covid-19 pandemic has accelerated the evolution of machine learning and the need for Insurtech players to foster innovation, improve customer experience, and support the sector's overall growth becomes more crucial. The ability to store and manage data flow has never been simpler due to the digital revolution.
However, while transferring data between several platforms, firms continue to run into information silos. These problems are addressed by machine learning, which enables insurers to establish a setting that guarantees business and consumer interactions may travel smoothly through divisions and platforms without experiencing any gaps in the chain. Insurance companies can obtain the whole profile of potential clients using machine learning tools.
This enables the deployment of complex and individualized marketing strategies, leading to more precise forecasts of customer preferences so that the items can be tailored to each particular customer.
Insurance API
Online buying has become so prevalent, hence the market for digital insurance has grown significantly. Through the provision of low-code applications like application programming interfaces (APIs), the Insurtechs can provide assistance in simplifying insurance business. The insurance API lowers entry barriers for established insurers and new digital upstarts by being adaptable to virtually any insurance digital platform.
The insurance sector is reimagining and modernizing its technology infrastructure while maintaining digital flexibility through the deployment of a hybrid cloud strategy and an API-driven architecture. Insurtechs need to leverage technology to optimize internal operations and provide added benefits, services to employees if they want to stand out in today's digital-first market.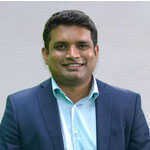 Dhirendra Mahyavanshi
---
Dhirendra Mahyavanshi is the Co-Founder and chief executive officer of Turtlemint.
---