What makes Blockchain the primary enabler of business growth in 2023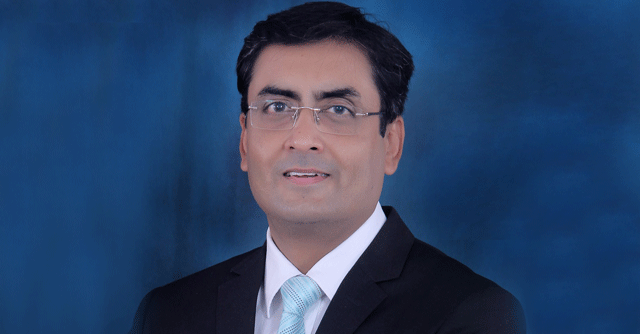 Twenty-22 was a mixed year for businesses – filled with some relief for certain sectors but which also came with its own set of upheavals, uncertainties, and inconsistencies. Even with all that, one can agree that India is on an unprecedented growth trajectory. Today, the country is considered as the fastest growing economy in the world with 5.5% average GDP growth over the past decade. As Indian enterprises leverage the benefits of operating in a remarkable economy, there are also ever evolving business needs that pose challenges for many enterprises.
In my various conversations with business executives and tech leaders, I have found that as businesses scale, there are three aspects that become non-negotiable – transparency, data security and reducing friction between multiple parties. All of this has inevitably given rise to the demand for technology-first enterprises, which are able to thrive and sustain in a dynamic business world. Technologies like cloud, AI/ML, IoT, automation, chatbots are being easily embraced. However, there is one technology which has gained higher momentum and that is 'blockchain'.
In the last few years, we have witnessed businesses get a facelift when they adopted the enterprise blockchain's collaborative framework, thereby helping them become successful, efficient and resilient. Being a relatively growing offering, it is important for businesses to understand that at the core of the enterprise blockchain is a tamperproof distributed system of record which is only accessible to the participating nodes, thus making it the right choice for businesses looking to conduct business transparently and at scale. Some enterprises are still hesitant to embrace cloud and they don't realise how this keeps them from utilizing the abundant benefits of blockchain. Like every other technology, the early blockchain adopters will reap significant benefits when compared to others in today's highly competitive market.

Even in the short amount of time, blockchain has revolutionized businesses that have learnt to embrace it. Recently, the Prime Minister, Narendra Modi, laid emphasis on how blockchain technology can be applied to conduct business and deliver services with initiatives such as issuing digital certificates that use blockchain-driven technology. The President of India, Droupadi Murmu, also recently launched blockchain-secured graduation degrees at the National Institute of Technology.
A year ago, the logistics division of the Ministry of Commerce launched a pilot project called 'Secured Logistics Documents Exchange' (SLDE) that was intended to support the government's agenda of growing India's digital economy and improving ease of doing business in India. This platform was developed using cloud and blockchain cloud service. It is a digitized, secure and seamless document exchange system that enables the generation, storage and interchange of logistics-related documents digitally.
With Aadhaar and blockchain based security protocols, it offers an audit trail of document transfer and faster execution of transactions along with lower cost of shipping. Banks like Axis Bank, Yes Bank, HDFC Bank and more are already using the platform.

Then there is Jyoti FairWorks, a small German 'fair fashion' label that works with a few South Indian non-government organizations to encourage and empower women to be independent. This firm uses a specific software, developed a company called retraced, that is blockchain-enabled, which enables them to track their supply chain. This includes mapping data on cotton growers, textile manufacturers, fabric dyers, designers and seamstresses and allowing them to update orders, delivery and production schedules in a very transparent and efficient way.
Already, the government has introduced a draft paper of National Strategy on Blockchain with the objective to develop a trusted collaborative digital ecosystem that is tamper evident, transparent and of an open framework to offer e-governance services to citizens and businesses.
In conclusion, let's not underestimate the power and relevance of blockchain in today's time – be it for consumers, for business, for sustainability or for transparency. With growing consumer awareness, customers are demanding environment-friendly and ethically sourced goods. They are demanding transparent transactions when they conduct business. They always want cost benefits from their technology investments. There is accelerated growth in enterprise blockchain deployments across the globe with investments are projected to reach $16 billion by 2023. Blockchain technology is at its prime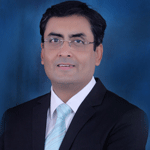 Kapil Makhija
---
Kapil Makhija, Vice President – Cloud Technology, Oracle India.
---