Top technology trends to watch out for in 2023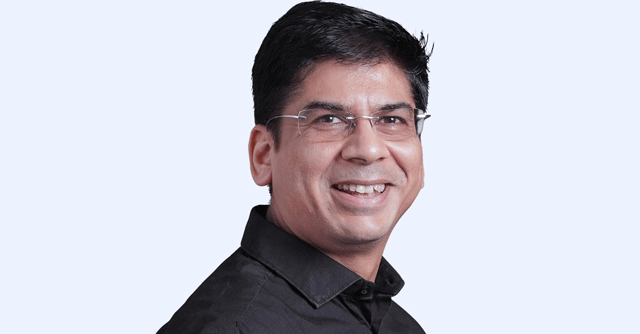 Over the last few weeks, AI art has been taking over my social media timelines. Setting aside the debate of whether this is "real" art or not, what stands out most to me is how people are increasingly using tech to express themselves in a way they might not have been able to before. Being in the consumer tech business is rewarding exactly because of this phenomenon – seeing how people take a simple feature or massive platform you have built and use it in wholly unique ways. It is why I look forward to tech developments every year. Here are my predictions for 2023 -
Artificial intelligence and machine learning for all
AI and ML have been popular buzzwords for a few years now. Beyond parsing vast quantities of data, AI and ML are becoming more lifelike - ChatGPT and Dall-E have been incredibly fun to play with, for example.

In the coming year, we will see an increasing level of usability of AI and ML for folks without data science expertise. No-code variants, off-the-shelf applications, and small-scale solutions makes AI and ML more accessible for developers and organizations that previously lacked the requisite resources and capacity. I look forward to seeing how these are leveraged in ways that go beyond a few hours of social media fun and into real life solutioning.
Tech-led business optimizations
The challenging macroeconomic global environment is likely to peak closer home in the first quarter of 2023. Businesses are already optimizing for leaner times, and this includes a change in tech-oriented business priorities. From a period of radical VC-funded innovation we move into an environment of more responsible innovation. The philosophical cornerstone of responsible innovation is to prioritize sustainability in the long term and prudence in execution. Technology will also be leveraged to optimise for business operations in order to protect and prolong what has been driving the Indian start-up ecosystem for several years now – locally built innovation and technologies that will serve the entire world.

The next great tech leapfrog
With our country's vast investments in technology and infrastructure in the last decade, 5G rollout is expected to become more widely available in 2023. What does this mean for the end consumer?
Faster and more reliable internet connectivity and a flattening of the world that they can now engage in. We have already seen how ubiquitous digital payments have become across the country – even where cash once ruled in Tier 3 and 4 towns, digital payments are used to facilitate day to day transactions at both a business and personal level.

We are at a turning point where we are both culturally and infrastructurally aligned to leapfrog into the next generation of tech ubiquity in our lives. Where it will take us – augmented reality or IoT enabled omni-presence is only a consequence of our imagination and drive.
The rise of edge computing
The growth of technologies like AI, ML, and robotics hinges on the existence of a robust and resilient infrastructure. With the sheer amount of data being generated and processed, edge computing becomes increasingly important to our ability to effectively process and analyze data closer to the source. As more and more devices become connected to the internet, the demand for low-latency, high-performance systems will only continue to grow. Edge computing enables faster and more efficient decision-making and could enable a wide range of new applications and services.

The greatest progress is made during the toughest times. 2023 promises to be as enriching as it is challenging. Despite global uncertainties, I am certain that our indominable spirit and eagerness for innovation will result in exciting progress on the technological front and a net positive impact on our collective growth as a society.

Mohit Saxena
---
Mohit Saxena is the Co-founder and Chief Technology Officer at InMobi Group.
---