Spotlight: CXO movement this week (May 6-12)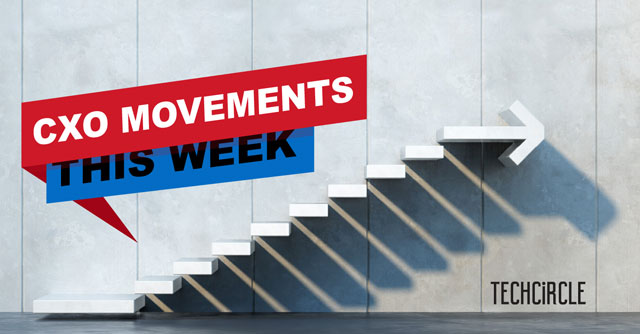 The week (May 6-12, 2023) saw several CXO movements in the tech industry with some of the major appointments in key business positions. Tech firms like Asus, Kaspersky and Puresight made important appointments, while non-tech firms like Aqualite Industries and Nykaa have also hired in senior technology roles. The week also saw companies like Vedanta making yet another senior level recruitment, this time for tech advisor's position. There were also tech CXO movement in some startup firms. Here's the roundup:
Adrian Hia joins Kaspersky as the new MD for APAC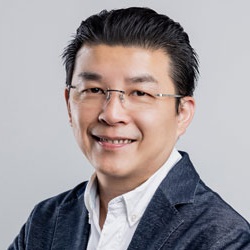 Cybersecurity firm Kaspersky has appointed Adrian Hia as the new managing director for the Asia Pacific (APAC) region. In this role, Hia will extend Kaspersky's market footprint and drive business growth in key territories in the region, especially in the enterprise cybersecurity segment. He will also manage the region's sales, marketing, and channel go-to-market strategy and execution from the company's Asia Pacific headquarters in Singapore. (Read more)

Eric Ou takes over as country head for Asus India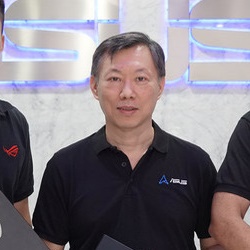 ASUS India on Wednesday announced the appointment of Eric Ou as country head, president and director, Systems Group, ASUS India. Ou comes with over 23 years of experience in ASUS across different territories and functions, and has been pivotal in building the brand share to the market dominator position in the respective regions the company said in a statement. Additionally, the company has elevated Arnold Su and Dinesh Sharma to the position of vice president, having previously served as business heads for consumer and gaming PCs and Commercial PC and Smartphones at systems group, ASUS India, respectively. (Read more)
Naveen Gulati joins Nykaa as head of information technology

Naveen Gulati has started a new position as Head of Information Technology at Nykaa. Owning and Driving our IT strategy and Infrastructure at Nykaa. Working closely with HR, Finance, Supply chain, and Logistics functions to help build/procure applications for their needs and integrate them successfully with our internal systems. Before this, he was CIO at GirnarSoft. He was earlier associated with CarDekho, Lucideus and Ricoh India. A computer engineer, Gulati has pursued a project management programme from Indian Institute of Management (IIM) Ahmedabad.
Pranjit Hazarika joins Puresight Systems as its new CEO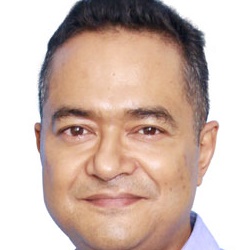 Bangalore-based Puresight Systems, the sole distributor of US-based consumer robots maker iRobot's products in India, announced the appointment of Pranjit Hazarika as its new chief executive officer (CEO). In his new role, he will lead the company's efforts to expand its product portfolio and market presence in India. Hazarika brings with him over two decades of experience in the FMCG, mobile handsets and consumer electronics industry, having worked with several leading brands in various capacities. (Read more)

Vedanta appoints Terry Daly as advisor for its chip business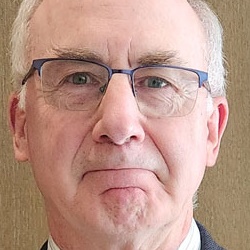 Vedanta Limited announced the appointment of Terry Daly as Advisor for its semiconductor business. Daly will be responsible for providing strategic counsel and inputs as the conglomerate looks at setting up a state-of-the-art semiconductor fab unit and semiconductor assembling and testing unit in India. Daly joined Vedanta from his post as an independent consultant in the microelectronics industry. Prior to that, Daly spent 26 years at IBM, the majority in its semiconductor division. Before joining IBM, he spent five years as an officer in the United States Army. (Read more)
Manish Gaur joins Aqualite Industries as CIO from Patanjali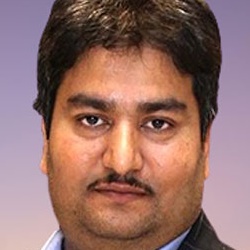 Manish Gaur has joined as the CIO at Aqualite Industries, an Indian footwear brand. He was earlier working as IT head at consumer goods company Patanjali Ayurved. In his new role, Gaur will be responsible for driving innovation and leveraging technology to enhance the company's manufacturing, supply chain, and customer experience. In his six-year stint in Patanjali, Gaur was leading digital transformation deliveries and large enterprise-wide projects at the country and global levels. (Read more)
SaaS platform OTPless hires new CTO and other C-level execs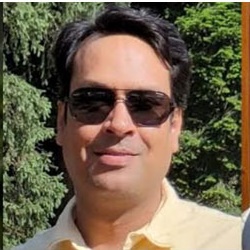 SaaS-based identity management platform, OTPless has announced three new appointments to its leadership team, incidentally, all the executives are from BharatPe, a fintech company headquartered in Bangalore. The company has hired Anubhav Mathur, formerly the director of engineering at BharatPe, as chief technology officer (CTO). He has also held core technology roles in a number of high-growth startups, including OLA and Blinkit. It has also appointed Pawan Pathak, a former executive at Ola, as chief product officer (CPO), who has earlier worked with BharatPe, while Sahil Chawla, who held senior sales positions at BharatPe and Zomato, has been appointed chief sales officer (CSO). (Read more)

Ashish Bhatia joins social media platform Hood as tech advisor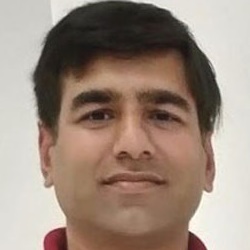 Social media network Hood has appointed Ashish Bhatia as its tech advisor. He will be responsible for building Hood's tech infrastructure, head user engagement and product innovation, scale the platform for millions of users. An alumnus of IIT Kanpur, Bhatia has worked with companies like Google and WhatsApp. He currently serves as the chief technology officer at Center Pixel in San Francisco, California. (Read more)
Kapture hires Sanchit Sood as Chief Operating Officer

SaaS experience platform Kapture has appointed Sanchit Sood, the company's new Chief Operating Officer (COO). The company has claimed that his appointment will drive the workforce's ability to develop strategies aligned with business goals as the key to improved profitability and long-term sustainability. Prior to joining Kapture CX, Sanchit was heading India operations for SafeAI, an autonomous technology company for the delivery of customer projects globally.
---