Spotlight: CXO movement this week (Sept 2-Sept 8)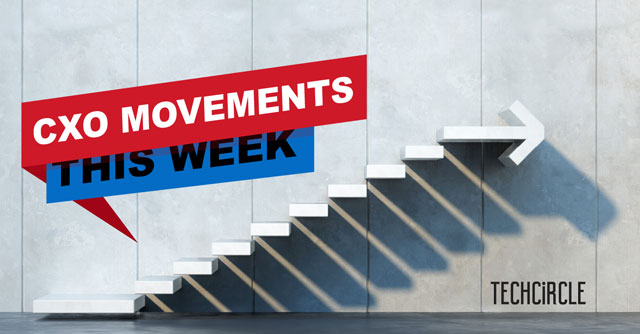 The week (September 2-8) saw several CXO movements in the tech industry with some of the major appointments in key business positions. While technology companies like Microsoft, Netcore, CtrlS and Rackspace, among others, made new appointments in leadership positions, non-tech companies such as Mankind Pharma, Rupa and Co and Liberty General Insurance appointed technology leaders. IT apex body Nasscom also gets a new Chairperson this week. Here's the roundup:
Netcore Cloud ropes in ex-Microsoft exec as new CTO
Netcore Cloud, a global customer experience company, has appointed Kuldeep Sengar as group chief technology officer and Praveen Sridhar as vice president of growth and special projects. Sengar has nearly two decades of experience in renowned global organisations. With extensive experience at Microsoft, Loylty Rewardz, a BillDesk Company, Snipp Inc., and startups, Kuldeep brings a deep understanding of modern technologies and their alignment with business processes. In his role, he will enhance the company's technological capabilities and AI-driven customer engagement. Sridhar has over 15 years of experience in customer engagement and advocacy, and joins as Vice President of Growth and Special Projects. (Read more)

CtrlS appoints former Amazon exec Vipin Jain to lead its data centre operations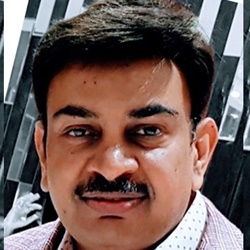 CtrlS, a homegrown data centre company announced the appointment of Vipin Jain as President-Operations. In his new role at CtrlS, Jain will take charge to establish a global operational framework, processes, and systems that will lead CtrlS into the next generation of artificial intelligence/machine learning (AI/ML)-ready data centres. Jain comes with over 30 years of experience in the data centre and telecom infrastructure domain. He has earlier held leadership positions in prominent organisations such as Amazon Web Services (AWS), Reliance Communications, Lucent Technologies, Essar, Motorola, and Siemens. A gold medalist from Delhi College of Engineering and a Stanford LEAD graduate, Jain has consistently demonstrated his prowess in driving technological innovation while keeping a keen eye on operational excellence. (Read more)
Rohini Srivathsa takes over as Microsoft India and South Asia's CTO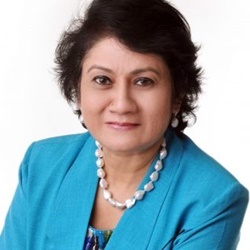 Rohini Srivathsa has taken over the role of chief technology officer at Microsoft India and South Asia. She was previously the national technology officer at Microsoft India for five years, responsible for driving tech innovation and growth across industries for the company. Srivathsa began her career at AT&T Bell Laboratories as part of its research and development team. Since then, she has worked with organisations like IBM, Fidelity Investments, Boston Consulting Group, ICICI, Paladion, and Janalakshmi Financial Services (now Jana Small Finance Bank). She holds a PhD in computer engineering from the University of Texas at Austin and an MBA from the Wharton School of the University of Pennsylvania. (Read more)
Rajesh Nambiar replaces Anant Maheshwari to become Nasscom's new Chairperson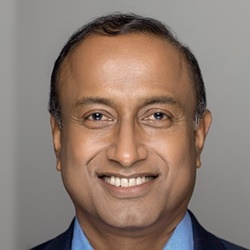 IT industry's apex body Nasscom on Monday announced the appointment of Rajesh Nambiar, Chairman and Managing Director, Cognizant India as its Chairperson. Nambiar takes on the new role from his previous role as Vice Chairperson succeeding Anant Maheshwari, ex-President of Microsoft India. While Maheshwari was elected as Chairperson in April this year, he moves to a global role in August as President and CEO of Honeywell's High Growth Region portfolio leading from Dubai, as Nambiar takes over the new position. Nambiar, who has worked in various leadership positions in IBM and TCS, holds a master's degree in Statistics from the Indian Statistical Institute in Kolkata and is a graduate of Harvard Business School's Advanced Management Program. (Read more)

Mankind Pharma appoints Tarun Kapoor as Vice President of Digital Transformation
Pharmaceutical company, Mankind Pharma, has appointed Tarun Kapoor as its new Vice President of Digital Transformation. Kapoor announced his appointment through a LinkedIn post. He mentioned his intention to lead the company's digital strategy, focus on improving customer experiences, streamline supply chain operations, and use data analytics for better decision-making in the new organisation. Prior to joining Mankind, Kapoor was head of technical delivery at BT Group. He was earlier associated with VFS Global Services, CRISIL, Infoton Systems and Services, and Indigo Systems & Technologies. (Read more)
Rackspace appoints Reema Aggarwal as Country Head — Public Cloud for India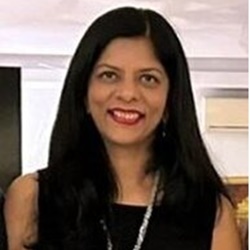 Reema Aggarwal has been appointed by Rackspace Technology as the Indian Country Head of Public Cloud. Rackspace Technology is an end-to-end, multi-cloud solutions company. Aggarwal, who will be based out of Bengaluru, will spearhead the growth of the company's public cloud business in the country. With a proven track record in business strategy, sales leadership, and improving operational efficiency, she brings over 20 years of industry expertise to Rackspace Technology. She has held leadership positions at BlueYonder (now part of Panasonic), Microsoft, Alibaba, Lazada, and Amazon.
Sourav Das joins Rupa And Company as Group — Chief Of Digital & IT
Sourav Das has been appointed as Group - Chief of Digital & IT at Rupa And Company Limited. Before this, he was chief digital and information officer at Aditya Birla Group Essel Mining & Industries Limited. He was earlier associated with Aditya Birla Group, AGC Networks, Essar, ITC Infotech, Atos Origin, PwC, IBM, Linde India, PWC India, Haldia Petrochemicals and Reliance Industries.

Liberty General Insurance appoints Puneet Kaur Kohli as President IT and data
Puneet Kaur Kohli has joined Liberty General Insurance as President Information Technology & Data. She joins from Universal Sompo General Insurance where she served as CTO. She was earlier associated with Manappuram Finance Limited, Bajaj Capital Limited and Motricity. She brings on board nearly 25 years of global experience having extensive knowledge on developing and implementing strategic plans and end user services by addressing company needs and promotion of growth.
---