Spotlight: CXO movement this week (Sept 9-Sept 15)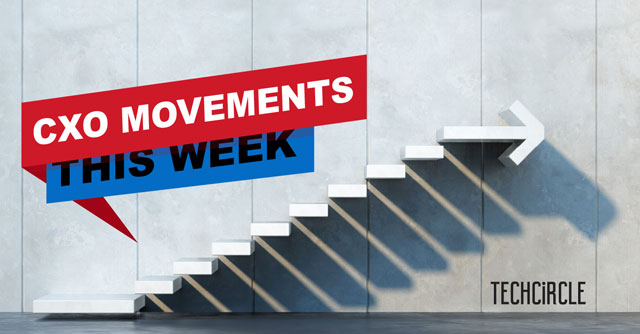 The week (September 9-15) saw several CXO movements in the tech industry with some of the major appointments in key business positions. Global and Indian organisations including The World Bank, Nasscom, NatWest Group, Institution of Engineering and Technology, among others, made new appointments in leadership positions. Movements also happened in ecommerce firms Alibaba and fintech company Jupiter this week. Here's the roundup:
Sindhu Gangadharan appointed Nasscom's vice chairperson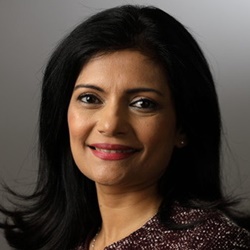 Sindhu Gangadharan, senior vice president and managing director of SAP Labs India has been appointed as the vice chairperson of industry body Nasscom. In this role, Gangadharan will leverage her technology and corporate leadership expertise to shape India's Techade, Nasscom said in a statement. Earlier this year, she was appointed as chairperson of the Nasscom GCC council 2023-25. Gangadharan is the first woman to lead SAP Labs India, which is SAP's largest global research and development centre. She oversees product development across all five centres — Bengaluru, Gurugram, Pune, Hyderabad, and Mumbai. She is also the head of SAP User Enablement which offers personalised enablement for SAP's entire product portfolio. (Read more)

IT veteran Gopichand Katragadda first Indian to lead Institution of Engineering and Technology
IT veteran Dr Gopichand Katragadda, founder and CEO of Myelin Foundry, has been appointed President of the Institution of Engineering and Technology (IET), an international professional engineering institution. He will be the 142nd president of the global engineering body and the first Indian to assume this role. Katragadda will assume office from October 1, taking over from Prof. Bob Cryan CBE, Vice-Chancellor and CEO of the University of Huddersfield. He is also an Independent Director of Bosch India Ltd and ICICI Securities. Till January 2019, he was the Group Chief Technology Officer and Innovation Head of Tata Sons, where he facilitated the development of strategic technology collaboration and innovation across the $100-billion Tata Group. He also set up and managed the ongoing Tata research collaborations with Harvard and Yale.
Anil Puttegowda joins NatWest India as new head of strategy for international hubs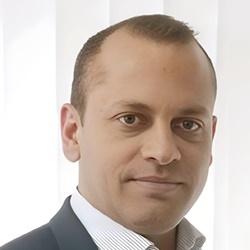 NatWest Group India has appointed Anil Puttegowda as the new head of strategy and transformation for international hubs. In this role, Puttegowda will lead the design and delivery of strategy for international hubs. His special focus will be on data and analytics teams to drive digitalisation. He will be based in the Bengaluru office and be part of the India leadership team, reporting to the head of international hubs. Puttegowda has over 30 years of experience in building in-house capabilities and implementing end-to-end solutions. He has previously worked in senior leadership positions at JP Morgan, ANZ, and Bank of America Merrill Lynch. (Read more)
World Bank names Amy Doherty as chief information officer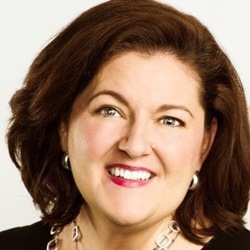 The World Bank has appointed Amy Doherty as its chief information officer (CIO) and vice president, information and technology solutions. In her new role, Doherty will lead the information management and technology portfolio, linked tightly with the institution's strategic direction and mission and will report to President Ajay Banga. Doherty most recently served as chief operating officer at First Command Financial Services, an international financial services company that promotes financial security for America's military families. Prior to First Command, Doherty served as CIO at AARP, a social mission and membership organization. While at AARP, Amy transitioned to an agile development methodology, and moved their services to the cloud. (Read more)

Swiggy's Anuj Rathi joins Jupiter as chief product and marketing officer
Long time Swiggy executive Anuj Rathi has joined fintech firm Jupiter as chief product and marketing officer. Rathi will work closely with founder Jitendra Gupta and will lead product, design, growth and marketing at the neo-banking firm. Rathi is an IIT Kanpur alumnus, has more than 18 years of experience in the industry and has worked in e-commerce firms including Swiggy and Flipkart apart from stints with large corporations like Walmart. At Swiggy, Rathi was the senior vice president (SVP) of revenue and growth for more than seven years and had led product, marketing, growth, financial services, partnerships and was instrumental in launching industry-first offerings like Swiggy One, Instamart and Gourmet among others.
Alibaba's former CEO steps down from cloud unit head's role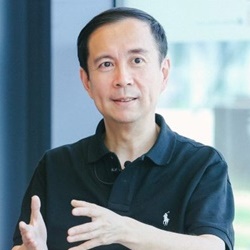 Technology and ecommerce company Alibaba has announced the departure of Daniel Yong Zhang from its cloud business. He has been succeeded by Eddie Wu as the acting chairman and chief executive officer of Alibaba Cloud Intelligence, effective September 10. Zhang is leaving Alibaba's cloud business just two months after the company announced that he would leave his roles as the group CEO and chairman to focus on the cloud unit. Till then, Zhang was simultaneously heading both the group and the cloud unit. To be sure, Alibaba's cloud unit is the largest cloud provider in China, and it also comprises the group's research arm for semiconductor chips and artificial intelligence. (Read more)
---