Forget Superman's X-ray vision, now MIT's radio waves can see you through walls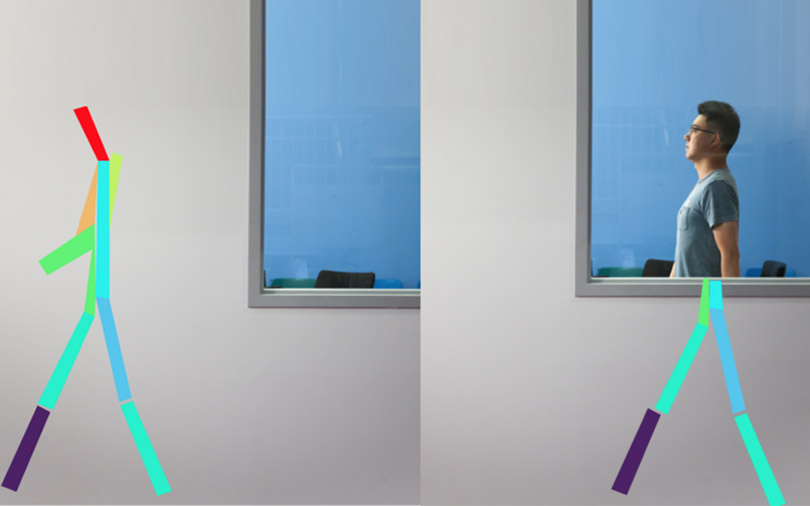 Photo Credit: Jason Dorfman/MIT CSAIL
Researchers from MIT (Massachusetts Institute of Technology) are working on an artificial intelligence (AI) technology that can sense people through walls, said the private research university's news portal.
Called RF-Pose, the project uses wireless devices to transmit radio signals, which penetrate walls and bounce off the person, creating a two-dimensional stick-like representation of the human being.
The project then makes use of machine learning and AI to teach the wireless devices how to read a person's movement or posture from the stick-like representations.
According to the report, the researchers believe that the new tech could be used to monitor diseases such as Parkinson's, multiple sclerosis, muscular dystrophy, and allow the doctor to follow disease progression for better treatment.
They added that the tech could also help elderly people live more independently and monitor their falls and injuries, among other things.
The team is collecting data from subjects using a device.
"We've seen that monitoring patients' walking speed and ability to do basic activities on their own gives healthcare providers a window into their lives that they didn't have before, which could be meaningful for a whole range of diseases," Dina Katabi, who co-wrote a new paper about the project, was quoted as saying. "A key advantage of our approach is that patients do not have to wear sensors or remember to charge their devices," the person said.
The co-author also said that the new technology could be used in video games and in tactical search-and-rescue missions.
Katabi co-wrote the new paper with Mingmin Zhao, Antonio Torralba, Mohammad Abu Alsheikh, Tianhong Li, Yonglong Tian and Hang Zhao. The team is expected to present the paper later this month at the Conference on Computer Vision and Pattern Recognition in Salt Lake City, Utah.
Comment(s)