At a time where apprehensions are running high on jobs being lost due to frontier technologies such as AI (artificial intelligence), cloud computing and IoT (internet of things), global enterprise technology companies are actually looking to hire more people in India, mostly due to the still relatively cheap labour costs.
The latest such hiring drive comes from US-based IT solutions provider DXC Technology, which has extensive operations in Bengaluru. The company is looking to hire as many as 10,000 people with digital skills in order to make for delays in delivering on digital contracts, The Economic Times reported. DXC Technology, which was formed in 2017 following the merger of NYSE-listed Computer Sciences Corporation and HPE's enterprise business, competes with homegrown players such as Tata Consultancy Services, Infosys, Wipro and HCL Technologies.
In fact, the trend holds true for other global companies from different sectors that require considerable technology abilities for expansion and to generate new revenue. Just last week, Amit Kalra, the India managing director of Zurich headquartered reinsurance company Swiss Re, told TechCircle that the firm was looking to expand its research and development centre in the country. Kalra said that the company would end up adding 400 employees to its existing 1,100 in the near future.
A recent Nasscom-Zinnov report said global IT capability centres run by large multinationals in India generated $28.3 billion in value for the financial year ended March 2019, up from $19.4 billion in 2014-15.
Designing for the future
Airports Authority of India (AAI) seems to be taking cues from global enterprise technology firms, large hotel chains and others to get on the sustainability bandwagon. Large companies have been redesigning entire buildings and workspaces to ensure green standards, energy efficiency as well as space management to enhance productivity and security.
AAI has identified Autodesk's BIM solution and Revit product suite to design the new integrated terminal building at the Lokpria Gopinath Bordoloi International Airport in Guwahati which covers an area of 90,000 sq mts, said a statement. According to AAI, Autodesk Revit will enable it to enhance the collaboration of the entire project team from design, fabrication and construction to operations and maintenance.
"The cloud-based collaboration for Revit service provides centralized access to Revit models and lets project team members at multiple sites co-author Revit models regardless of their physical location. This cloud-enabled work-sharing also let team members see each other's work and communicate with one another in real time," AAI said. This also means that the project will save on time and other costs.
Chain on a smartphone and more innovation
Sometimes the news can be a surprise to reporters too. Bangladesh is going to be one of the first countries that is going to allow the import and sale of the world's first blockchain-based smartphone, The Daily Star reported. According to the report, the telecom regulator of the country has cleared the import of Sirin Lab-developed Finney smartphone and will go on sale in October. The dual-screen smartphone is being contract manufactured by Foxconn.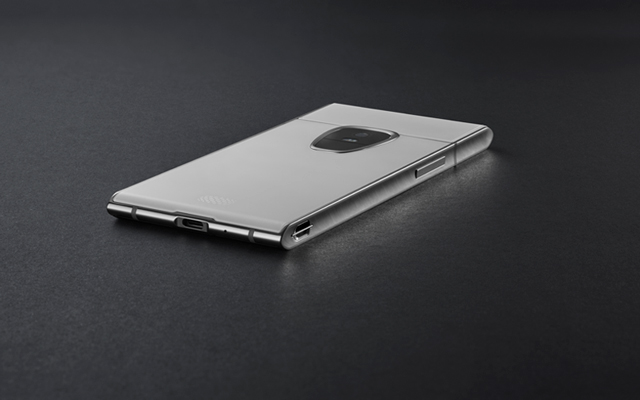 India has been abuzz with news about different companies in various sectors making use of blockchain technology for transparency and security. While at one hand, banks, non-banking finance companies and insurance companies are looking at creating a blockchain for information sharing, IT firms such as Tech Mahindra, HCL Technologies and Infosys are partnering with firms to develop blockchain solutions for both domestic and global markets.
However, cryptocurrency which is closely associated with blockchain has not seen much luck in India after banking regulator Reserve Bank of India (RBI) banned them. A lot of India-based crypto firms have since then had to shut operations.
But blockchain-based innovation is still flourishing in the country. A Business Standard report claims that state-run Kerala Blockchain Academy has started a new innovation club to provide more exposure to students. The initiative is being driven by a coalition of the Indian Institute of Information Technology and Management Kerala (IIITM-K), the University of Nicosia (UNIC) and Block.co, a blockchain-based startup from Cyprus.
Globe trotter
As large technology companies compete among themselves for market presence, the cloud computing space is one of the most heated sectors as of now. Large companies such as AWS, Microsoft , Google, Alibaba, Oracle and IBM are all trying to carve out their own revenue streams. While some of them are looking at customer-driven innovation, others are looking at inorganic growth or acquisitions as a strategy to hit the markets faster with solutions in demand.
One such deal that went down last week was Microsoft's acquisition of SaaS solutions provider Movere that claims to increase visibility on IT environments in customer enterprises. Microsoft, in a blog post, has said that Movere will join its Azure Migrate portfolio.
Another interesting development is that Google has been focussed on hiring top SAP executives to turn around its cloud business. According to a report from Synergy Research, AWS leads the market followed by Microsoft and Google has just 0.3% market share. According to reports from CRN and Marketrealist, Dave Hutchison has joined Google from SAP to expand the company's larger cloud partnerships. In April, the company had hired SAP veteran Robert Enslin as head of global customer operations for its cloud unit. Google had started the shift in its cloud strategy when it hired ex-Oracle executive Thomas Kurian.
In today's news
Expect more insights from us on AWS's EdStart accelerator programme in India along with another dose of new deals signed by IT services companies.
---