Deal Roundup: InMobi's Glance gets Peter Thiel's attention; another quiet week for startup funding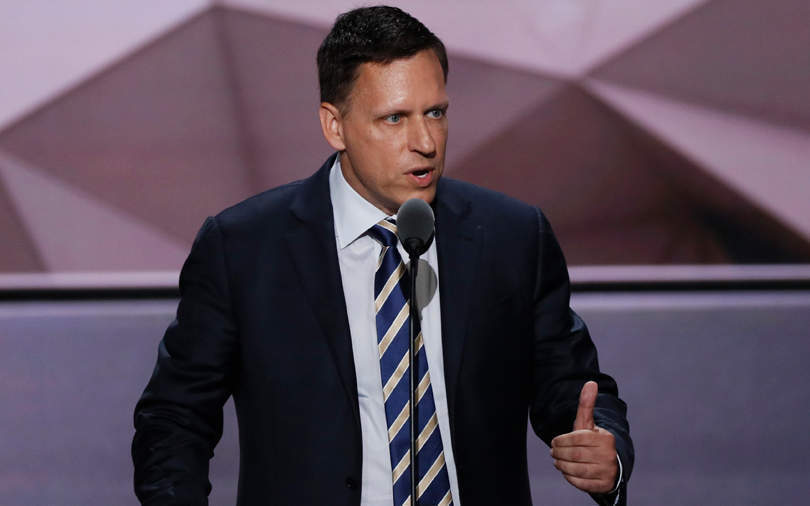 In a relatively quiet week, in terms of the number of deals in India's technology startup funding market, logistics unicorn Delhivery added a new investor to its cap table via a secondary transaction. A total of $241.2 million was put to work across 13 deals. Gurugram based Delhivery accounted for nearly 48% of the capital deployed.
The numbers this week are somewhat better from the last week, when investors closed 13 deals worth $106.3 million.
Apart from Delhivery, the one deal that did stand out was Peter Thiel backed Mithril Capital's investment in InMobi arm Glance. While InMobi could have continued to fund the subsidiary, it obviously sees big potential in Glance's smartphone content proposition to bring in outside capital in order to pump up its growth.

The M&A markets were also subdued. The only deal during the week, though a fairly significant one, was Noida based IT services and consulting firm HCL Technologies' acquisition of Silicon Valley based Sankalp Semiconductors.
Top funding deals
Glance: Glance is the smartphone content arm of Bengaluru-based mobile marketing and advertising unicorn InMobi. It raised a $45 million funding round from PayPal founder Peter Thiel's Mithril Capital. Glance delivers AI driven personalised content to smartphone locked screens. The infusion from Mithril anchors a larger funding round in the company.

Delhivery: The SoftBank backed technology-enabled logistics startup found a backer in Canada Pension Plan Investment Board (CPPIB), Canada's largest pension fund manager. CPPIB invested $115 million and is likely acquiring an 8% stake in the Gurugram based startup, which has now raised a total of nearly $800 million.
EasyEcom: The Bengaluru based startup raised an undisclosed sum from return backer Amistad Ventures. Amistad had earlier invested in the startup in November last year. The startup's IMS software enables brands to easily integrate with online ecommerce platforms and its automatic reconciliation software helps brands to manage and settle payments related to multiple transaction processes.
OkCredit: The accounting application provider raised $67 million in a Series B funding round led by existing investors Tiger Global Management and Lightspeed India Partners. Founded in 2017 by IIT Kanpur alumni Harsh Pokharna, Aditya Prasa and Gaurav Kumar, OkCredit connects small business owners, suppliers and customers and enables them to record credit and payment transactions.

Fitso: The Gurugram based fitness and health platform raised a $1.5 million seed round from Sashi Reddi backed venture capital firm SRI Capital, investment bank Sprout Capital, Zomato co-founder Pankaj Chaddah and angel investor Ashish Gupta, who is also a co-founder of Helion Venture Partners.
Nocca Robotics: The Pune based startup raised $1.7 million in what seems to be a seed funding round from IAN Fund and undisclosed angels from Indian Angel Network. It uses AI, ML, deep learning and robotics to deliver automated and waterless cleaning solutions to solar parks.
Kawa Space: The Mumbai based startup, which designs and operates earth observation satellites, raised an undisclosed sum from Paytm founder Vijay Shekhar Sharma. Details on the stage of investment were not available. The startup raised an undisclosed sum in a seed round in June from Speciale Invest managing partner Vishesh Rajaram.

Heads Up For Tails: The Delhi based pet care and products retailer raised $10 million in a seed round led by a group of family offices, high net-worth individuals (HNIs) and existing promoters. The startup will also use the capital to expand its ecommerce business.
---