EnterpriseTech Dispatch: More jobs in analytics, Railways to use Big Data, AI, Sony's new assistant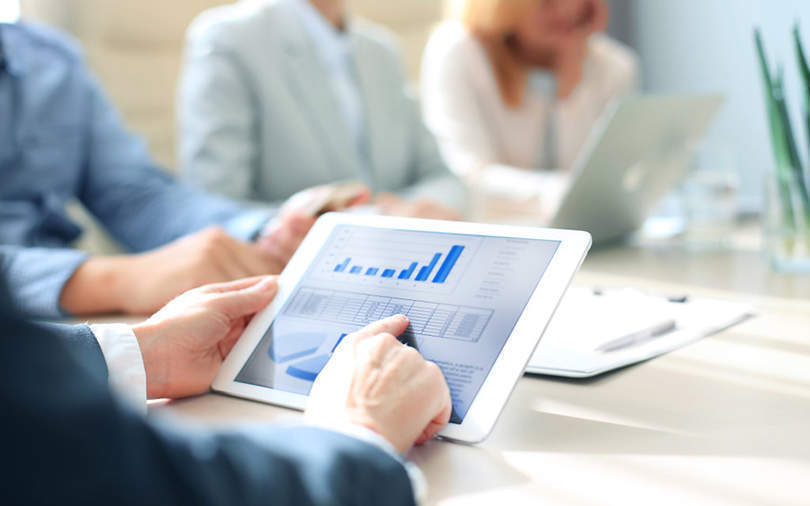 As more and more enterprises and government organisations look to adopt digital technologies globally, IT services and consultancy firms are looking to increase their staff in India in order to cater to the rising demand.
Professional services company Ernst & Young (EY) is looking to hire 14,000 more people in the country in order to boost its efforts to serve customers better as part of its global delivery services (GDS) business, The Economic Times reported. The company will focus on advanced analytics, cybersecurity, automation and machine learning as skills for these new positions which are spread across eight different centres across the country, the report said.
EY already employs 27,000 people under its GDS business.

Rivals such as Deloitte and KPMG have also announced hiring plans for at least 40,000 and 8,000 employees, respectively. System integrators such as Wipro and HCL are also looking at hiring more people in order to service customers better.
SIs have been stressed about delivery timelines. Interestingly, a new trend has emerged under which SIs are not directly hiring people but are acqui-hiring companies on an on-going basis to use talent for specific projects.
One such example is Wipro's acquisition of Vara Infotech for its $300 million ICICI Bank digital transformation deal.

There is already an ongoing debate in the country and globally about how emerging technologies are affecting the job sector across different industry verticals.
Indian Railways gets in on the frontier tech bandwagon
With industries in India having started their digital transformation journeys, Indian Railways, one of the country's biggest employers, has decided to integrate frontier technologies such as Big Data, artificial intelligence (AI), cloud computing and machine learning into its operations, news agency IANS reported.

The railway ministry in partnership with the department of science and technology and IIT-Kanpur have created an association for the emerging tech project which will be carried out at the modern coach factory in Raebareli, the report said.
This means that the factory, which has a capacity to manufacture 1,000 passenger coaches in a year, will take advantage of digital technologies such as IoT to become smarter. The report further said that around Rs 4,000 crore will be spent in the coming years to promote research in emerging technologies.
In a separate report, the news agency also said that the government agencies were looking to adopt cloud, and was looking at training officials to make use of cloud-like emerging technologies. Some of the big tech firms associated with the project include AWS, Microsoft and Google.

While AWS is already working with state governments on individual projects, Microsoft, as per the report, is soon expected to organise workshops to train 5,000 government officials in the next 12 months.
Sony's new AI assistant
At a time when we thought that digital assistants had attained considerable maturity and companies such as Amazon and Samsung are experimenting with form factor, consumer electronics major Sony might be coming out with a new digital assistant for its PlayStation line of products.

The indication that the company was working on something like this was dropped on Twitter by a video games analyst.
Sony has filed a new patent for an AI powered voice assistant called PlayStation Assist.

You can input a query and then the game will dynamically respond.

E.g. Ask for the nearest health pack > The game marks it on your map.https://t.co/BQWibOqSRP pic.twitter.com/PNKDEH7jGe

— Daniel Ahmad (@ZhugeEX) September 29, 2019
According to Daniel, the AI assistant for which the company has filed a patent will help gamers during gameplay to find stuff around maps and locations. Gamers can ask the assistant for help, the analyst said.
Other news

In other news today, Microsoft and global payments solutions provider SWIFT who had entered into a partnership last year have showcased the evolution of the cloud-native proof of concept (POC).
"Building off the relationship between Microsoft Azure, SWIFT, and the work with Microsoft treasury, the companies are entering a long-term strategic partnership to bring to market SWIFT cloud connect on Azure. Together we have built out an end-to-end architecture that utilises various Azure services to ensure SWIFT cloud connect achieves the resilience, security, and compliance demands for material workloads in the financial services industry," Andrew Dapre, principal programme manager and George Zinn, corporate VP, Microsoft Treasurer, said in a blog post.
German drugmaker Bayer has said it was adopting Big Data and AI into its processes to ensure faster drug development and accelerate research in treating diseases, Associated Press reported. However, the aspirin-creator has warned that the trial might take two years before it can enter the mainstream medical sector.
Three Oracle top executives - Larry Ellison, Safra Catz and Mark Hurd - saw their salaries being slashed the second year in a row after Oracle failed to meet its revenue expectations, Business Insider reported.
Thee three executives saw their salaries slashed by 98%, the report added. However, all of them took home substantial pay on the basis of options and payouts. The report further said that Ellison, who has assets worth $65 billion and is the seventh richest man in the world, had earned a basic salary of $1.
---