In Brief: Flipkart plans e-pharmacy foray; Govt issues drone permits online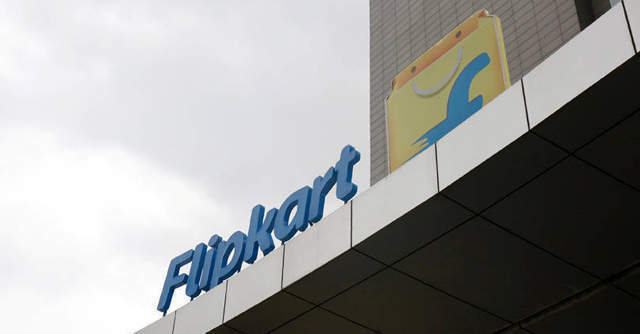 As the demand for online medicine delivery amid Covid-19 increases, Walmart owned ecommerce company Flipkart looks to enter the business, The Economic Times reported, citing sources. While it builds an internal team for the new business, it has also held early-stage partnership talks with Mumbai based PharmEasy, the report said.
Read: After food delivery, Amazon forays into online pharmacy business
Govt to issue drone permits on Digital Sky platform
The government on Tuesday said that it will issue permits for drone flights only through Digital Sky, a platform set up two years ago to monitor unmanned aircraft operations, The Economic Times reported. Effective from August 15, only drones that comply with the no permission, no take-off (NPNT) protocol will be allowed to operate in the green and yellow zones, which make up over 70% of the country's landmass, the report said. To operate drones in the red zone, which includes urban areas, defence and strategic installations, airports and border areas, clearance from relevant security agencies is necessary, it added.
Oracle in talks to buy TikTok ops in four countries

Business software provider Oracle has held preliminary talks with ByteDance to acquire video platform TikTok's operations in the US, Canada, Australia and New Zealand, according to a Financial Times report. Last week, the Beijing headquartered company was reportedly in talks with Reliance Industries to secure funds for TikTok's India business.
Read: ByteDance-owned Helo India chief steps down after four months at co
Swiggy delivery execs protest in Chennai over new wage policy
Delivery executives at online food delivery platform Swiggy have been on strike since Thursday night in Chennai, partially affecting operations, The New Indian Express reported. The protestors demanded a rollback in the new wage policy, which has slashed their pay per order from Rs 35 to Rs 15, the report said. An Inc42 report suggested that delivery executives in Hyderabad faced similar concerns.

Read: Swiggy rolls out 45-minute grocery delivery service Instamart in Gurugram
Meesho, Klub partner to support local manufacturing
Fintech startup Klub has partnered with social ecommerce platform Meesho to support local manufacturing. The companies will offer financing options for micro, small and medium enterprises (MSMEs) on Meesho's platform to enable domestic sourcing and manufacturing in the current Covid-19 economy, a statement said. They will also provide end-to-end solutions to suppliers on the Meesho platform to raise capital to grow their businesses, it said.
Fintech firm Stack Finance raises seed capital
Bengaluru headquartered fintech startup Stack Finance on Tuesday said that it has raised an undisclosed amount in a seed funding round led by venture capital firm SOSV and its accelerator MOX. AngelList India and IIIT Hyderabad's seed fund network participated in the round, along with angel investors Rohit Chanana, Ajith Karimpana and Ujwal Boyalla, a statement said. The startup said it will deploy the funds to strengthen technology infrastructure and grow its team.
Yulu to offer e-mobility services in Vatika Group properties

E-mobility services provider Yulu on Tuesday said it will offer its electric vehicles to Vatika Group-owned residential and integrated townships in Gurugram. In the first phase of the partnership, Yulu will deploy 200 electric vehicles in the township, a statement said. The e-bike rental company aims to deploy 500 such battery operated vehicles by early 2021, it added.
Flipkart partners with IIT Patna to conduct joint research
Ecommerce firm Flipkart has signed a memorandum of understanding with IIT Patna to conduct research in artificial intelligence, natural language processing and machine learning sectors. The partnership will help students and faculty members gain professional exposure while working with Flipkart on research projects, a statement said.
Paytm to offer payment gateway services to StockHolding Corp
Paytm on Tuesday partnered with wealth management and financial advisory services provider StockHolding Corporation of India to provide payment gateway services. The startup will facilitate transactions on StockHolding's website and app for more than five crore customers, a statement said. Additionally, StockHolding users can also access depository services on the Paytm app, it said.

---