Jungle Ventures' David Gowdey on Series B, enterprise software bets in India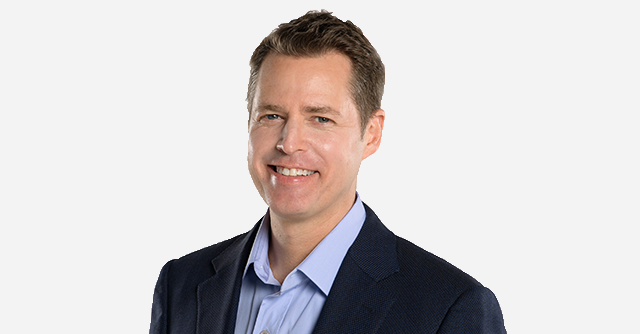 For Singapore headquartered venture capital firm Jungle Ventures, the pandemic did not slow down investments, but steered it towards a more consolidated approach.
In an interview with TechCircle, managing partner David Gowdey said the firm is increasingly making Series B bets in India, with the aim to step in when the startups are ready to expand to other Southeast Asian markets.
It has so far backed Indian companies such as interior design marketplace Livspace, industrial goods marketplace Moglix, blue-collar workforce management platform BetterPlace, and fintech lender PaySense, which was acquired by PayU earlier this year.

Additionally, the firm, which is currently deploying capital from its $240 million Fund III, in May 2020 infused capital in Halal-certified personal care brand The Lafz, he said. The company backed the Bengaluru headquartered firm in a Series A funding round with Accel, he said, without disclosing the financial details of the deal.
With its investments split equally between software and consumer technology -- and associated companies -- 2021 will be about "staying disciplined and doing more of what we understand well," Gowdey said.
Edited excerpts:

Did Covid-19 change your investment thesis in any way?
We have a more consolidated portfolio approach. We're looking to make 15-16 investments from each fund, and the thesis has been consistent across all our funds.
About 50% of our fund deployment goes into software. Software could either be enterprise software selling to global customers or those targeted at regional or domestic customers for digitisation of SMEs.

The rest goes into sectors around consumer consumption. As emerging markets, Southeast Asia and India have consumers accessing the internet on their mobile phones. There is a lagging curve on buying over the internet, which will get more sophisticated.
We have seen acceleration in adoption of services and buying patterns. That includes ecommerce, direct-to-consumer brands as well as second derivatives of consumption such as logistics, payments or consumer credit.
What portion of the third fund is being deployed in India? Is there an overlap?

Historically, we have deployed 70% of our capital in Southeast Asia and 30% in India. In Southeast Asia, we invest in Series A or Series B, and in India we lean towards Series B. We have also been a good coinvestor for a lot of venture capital firms in India. They see the value-add we bring in terms of geographical experience.
We increasingly see Indian businesses start to regionalise, and expand outside to SE Asia and the Middle East.
Why the preference for Series B companies in India?

With Fund II, we invested in Paysense, Livspace, Moglix and Vayana Network in the pre-Series A or Series A stage. We realised that they needed almost four to six years, with a focus on India, to solidify their competitive position before they were ready to think about geographic expansion.
With Fund III companies, we tend to look at more Series B companies, and BetterPlace is a great example of that. We led their Series B and they are in the process of expanding to Southeast Asia now. If a company is closer to being ready to expand, we can add value in the near term.
As you build a business across a larger footprint, the potential investors, acquirers and potential paths for liquidity become broader.

How does the exit scenario look for your portfolio companies in India and Southeast Asia?
We are not growth stage investors and I think our majority investments will be trade sell exits, through acquisitions. We also have founders who are keen on taking a company public.
In India, the public markets have a profits test, and mid-market high-growth but slightly unprofitable companies do not have a path to public markets.
Southeast Asia will see more companies, such as Gojek, Grab or Tokopedia, looking to list in the US. We expect the same to happen in India.
In India, many companies also have comparables in the US, which are already public in sectors such as ecommerce or enterprise software. This also supports regionalisation as it builds a much larger market size with the geographical expansion.
When do you plan to raise the next fund?
It is not something we have decided internally. The final close of Fund III was in October 2019, and we tend to raise a new fund every 2.5 years. It also depends on our deployment.
---