RBI asks banks not to use 2018 circular when curbing cryptocurrency dealings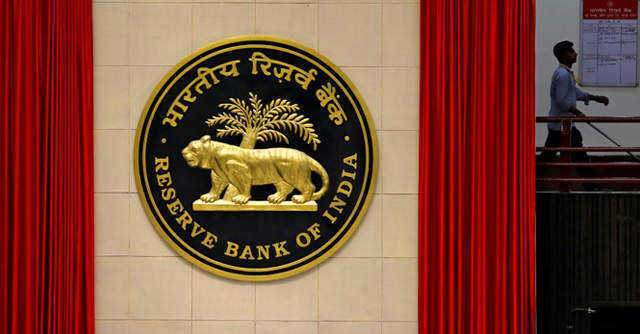 The Reserve Bank of India Monday evening notified all commercial and co-operative banks, payments banks, small finance banks, non-banking financial companies and payment system providers against using its 2018 circular on cryptocurrency prohibition in the country.
The central bank said that it had come to its notice that certain banks or regulated entities had cautioned customers against dealing in the virtual currencies by making a reference to the 2018 order. It added that the 2018 order was no longer valid, and therefore cannot be citied or quoted from by banks.
"Banks, as well as other entities addressed above, may, however, continue to carry out customer due diligence processes in line with regulations governing standards for Know Your Customer (KYC), Anti-Money Laundering (AML), Combating of Financing of Terrorism (CFT) and obligations of regulated entities under Prevention of Money Laundering Act, (PMLA), 2002 in addition to ensuring compliance with relevant provisions under Foreign Exchange Management Act (FEMA) for overseas remittances," RBI chief general manager Shrimohan Yadav said.

Leading Indian banks including the likes of State Bank of India and HDFC Bank were found to be clamping down on customers using bank accounts for cryptocurrency transactions, as per an Economic Times report on Monday. Customers, the report said, were sent official notices with warnings including permanent closure of accounts.
While cryptocurrency exchanges operating in India lauded the central bank for its latest circular, multiple individuals including advocates and cryptocurrency evangelists in the country took to social media to speculate RBI's move as that of passing the buck in the face of non-action.
"This document is a ray of hope for the Indian crypto ecosystem. We really appreciate Reserve Bank of India's clarification on this. We hope that this circular encourages banks to update their compliance teams and provide banking access to Indian crypto exchanges," Binance owned WazirX founder and CEO Nischal Shetty said. WazirX looks to have 10 million users on its platform by the end of the current quarter.

Read: WazirX launches feature to make cryptocurrency purchase easier
All the excitement around cryptocurrency dealings in the country is otherwise dampened by the central government's delay surrounding the regulation of the sector. While no legal construct currently deems the space illegal in the country, no law also recognizes its existence.
RBI however in January said it was exploring the possibility as to whether there is a need for a digital version of fiat currency or Central Bank Digital Currencies (CBDC) and in case there is, then how to operationalise it.

Late January, a Lok Sabha bulletin mentioned CBDCs for a bill tabled in the then ongoing parliament session. It was never tabled. Titled "The Cryptocurrency and Regulation of Official Digital Currency Bill, 2021," the proposal aimed at banning all private cryptocurrencies, while setting the stage to roll out the legal framework for an official digital currency.
As a result, India-based cryptocurrency startups CoinDCX, WazirX, Unocoin, CoinSwitch Kuber, Zebpay and PocketBits set up an online petition to educate and build awareness among policy makers and the public about cryptocurrencies.
In April 2018, RBI had barred banks, non-bank lenders, digital wallets and any other entities it regulates from dealing with individuals or companies engaged in cryptocurrencies. The ban had followed a government commentary on non-consideration of cryptocurrencies as legal tender.

However, in March 2020, the Supreme Court of India quashed the Reserve Bank of India (RBI) ban on cryptocurrencies. The ruling apex court bench has recognized the power of RBI to take a pre-emptive action, but held that the proportionality of the ban was non-existent due to lack of damage suffered on end of the central bank or its regulated entities.
---