Deal Roundup: FusionCharts finds a buyer; Vivriti Capital, SmartCoin, Shop101 top funding deals this week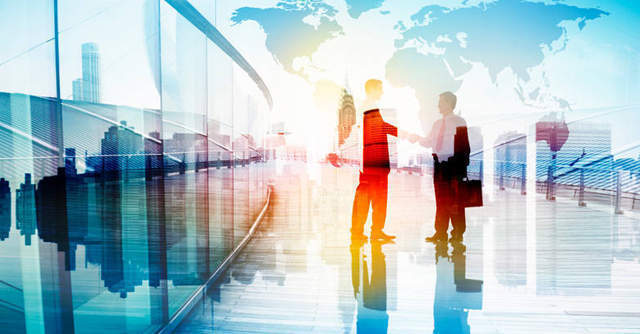 Despite the deepening Covid-19 crisis, dealmaking in the technology sector in India continued to chug along at a moderate pace. Against 12 funding deals closed last week, the current week reported 14 deals. However, late stage capital was conspicuous by its absence. Most of the deals closed this week were at seed and Series A stages taking the total value of investments to a modest $86.7 million.
The week also saw Texas-based software systems company Idera acquire bootstrapped data visualisation startup FusionCharts for an undisclosed amount.
The other highlight of the week was the launch of a $50 million fund for blockchain-based startups by cryptocurrency marketplace Binance and its subsidiary WazirX. Talking about funds, storied venture capital firm Sequoia Capital is readying a $7 billion warchest for multiple markets, including India, according to multiple media reports.
Top Funding Deals

Vivriti Capital: Online enterprise debt platform and lender Vivriti Capital has raised $50 million in a Series B funding round from LGT Lightstone Aspada, the India-focused impact investment unit of private equity firm LGT Lightstone. This round takes Vivriti Capital's total equity funding to $100 million.
CoreStack: Seattle-based enterprise-cloud governance technology startup CoreStack raised $8.5 million in a Series A financing round led by venture capital firm Naya Ventures. Returning investor Palo Alto-based venture capital firm Z5 Capital and some undisclosed strategic investors participated in the round.
SmartCoin: SmartCoin Financials, a Bengaluru-based company that operates an eponymous app-based consumer lending platform, raised over $7 million in Series A funding round led by impact investor LGT Lightstone Aspada. Existing investors Unicorn India Ventures and Accion Venture Lab participated in the round. Unitus Capital was the exclusive financial advisor to the transaction. With this round, the total capital raised by the company so far stands at $10 million.

Shop101: O(1) India, a Mumbai-based company that enables small merchants to create mobile storefronts and sell products via social media, raised $3.9 million in a fresh funding round led by returning investor Vy Capital. The company's other existing investors Kalaari Capital, Stellaris Venture Partners and Unilever Ventures, the investment unit of London headquartered fast moving consumer goods (FMCG) major Unilever, participated in the round.
Agnikul: Space-tech startup Agnikul Cosmos raised $3.2 million in a bridge round led by venture capital firm pi Ventures. Other investors that participated in the round include Hari Kumar, founder and CEO of venture capital firm LionRock Capital; early-stage investors Artha Ventures, LetsVenture and San Mateo, California-based Globevestor; IIM Ahmedabad's incubator CIIE.CO; and returning investor Speciale Invest Advisors. The Chennai-based company plans to use the fresh capital for ground testing, fabrication and team expansion.
ZunRoof: Smart energy solutions provider ZunRoof Tech raised $3 million in a Series A funding round from returning investor Godrej Investment Office. The Gurugram-based company last raised $1.2 million from the Godrej Group in April.

Peel-Works: Mumbai based software-as-a-service (SaaS) startup Peel-Works, which operates business-to-business (B2B) ecommerce platform Taikee, raised $2.8 million from CESC Ventures, the investment arm of Sanjiv Goenka-led energy company CESC.
Fintso: Adapt Fintech Services, which owns wealth management firm Fintso, raised $2.6 million in a seed funding round from angel investors. HT Media Group CFO Piyush Gupta, Deutsche Bank executive Dilip Khandelwal, Mankind Pharma CEO Rajeev Juneja, Shival Group CEO Mayur Desai, Nagarro CEO Manas Fuloria and e-infochips founder Pratul Shroff invested in the company.
Pitstop: Chatpay Commerce, the parent company of omnichannel automobile servicing platform Pitstop raised $2.5 million in a Series A round of funding led by TPG Growth-backed Group Landmark. Some undisclosed existing investors also participated in the round.

StanPlus: Hyderabad-based startup StanPlus Technology, which owns and operates medical transportation platform StanPlus, raised $1.5 million in an extended seed funding round led by private equity fund Pegasus FinInvest. Angel network Hyderabad Angels Forum for Entrepreneurship Development and some returning investors also participated in the round.
Khatabook: Bengaluru-based ADJ Utility Apps, which owns and operates accounting app Khatabook, has raised an undisclosed amount of funding from Indian cricketer MS Dhoni.
M&A
FusionCharts: Houston, Texas headquartered software systems company Idera acquired InfoSoft Global, the parent entity of data visualisation startup FusionCharts. Kolkata based FusionCharts will join Idera's developer tools business unit that includes Embarcadero, LANSA, Sencha, Whole Tomato and Froala, all of which develop software tools catering to specialised applications. The terms of the deal have not been disclosed.

Glamazon: UrbanClap Technologies India, which owns and operates home services platform Urban Company, acquired the business assets of Sydney based on-demand beauty services platform Glamazon. The companies did not disclose the financial terms of the transaction.
Funds
WazirX: Cryptocurrency marketplace Binance, along with its subsidiary WazirX, launched a $50 million fund to invest in blockchain-based startups focused on industrial and social issues. The Malta headquartered firm's fund, called Blockchain for India, aims to invest between $100,000 and $5 million, provide support from their blockchain ecosystem and offer mentorship to the portfolio companies.
---