Bike rental startup Bounce to cut 130 jobs as Covid-19 shifts manpower needs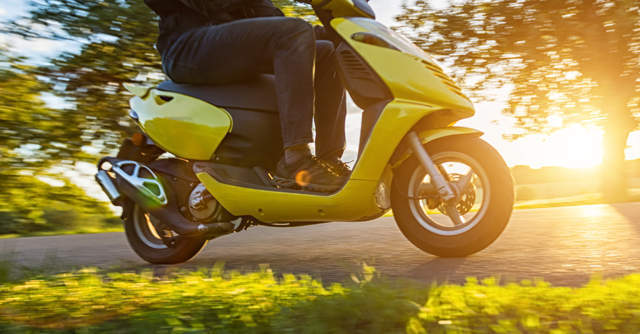 Sequoia Capital-backed dockless bike rentals provider Bounce said on Monday that it will let go of 130 employees as it tries to adjust with changes in business priorities due to Covid-19.
The six-year-old company's workforce needs have changed, co-founder and CEO Vivekananda Hallekere said in blogpost. 'Several' newly planned business lines, products, and projects will either be transformed or be put on hold in the coming quarters, he added.
We have made few tough calls at Bounce and we have to part ways with few folks who have been crucial part of building Bounce. If any of the companies are looking for great folks to be part of their journey, I am at vivek@bounceshare.comhttps://t.co/VL9ORQcy3r

— vivek (@vivekanandahr) June 29, 2020
The affected employees, about 22% of a 590-strong workforce, have been provided severance benefits such as reinstating salary from Covid-19 induced pay cut period, an additional three months of salary, health insurance extending till December 2020, ESOP (employee stock ownership plan) clearance and outplacement support, the blogpost added.

TechCircle has reached out to the company for further details about the new business lines, impacted divisions at the company, as well as the extent of the affected primary business of bike rentals.
"We have made valuable additions to our product offerings to suit the new needs and changing priorities of our customers, increasing the pace of electric vehicle adoption, but we also must acknowledge the world has changed even beyond what we anticipated," Hallekere said.
In June, the company launched 'Bounce Club' wherein users get discounts on rides and offers from partner brands. Companies would have to enrol its employee users, and were also allowed to partner with Bounce to add to the offers. Separately, early March, TechCircle had exclusively reported that the startup had been testing a carpool service.

The current layoffs come as a second phase of job cuts at the company around the Covid-19 lockdown period in India. It had previously let go of about 40 employees.
Bounce's parent holding entity Wickedride Adventure Services had raised a Series D round of $105 million in January, led by venture capital firm Accel and Facebook co-founder Eduardo Saverin backed B-Capital Group, at a valuation of $500 million. In March, it raised $6.5 million in venture debt from existing investor, Innoven Capital.
As several emerging technology-enabled companies reel from challenges posed by the Covid-19 pandemic, hospitality, real-estate and mobility-based business have resorted to layoffs and furloughs to cut costs.

Read: Of pink slips, pay cuts and furloughs in the world's third largest technology startup market
Other mobility businesses that have cut manpower costs include bike rental startup Vogo, cab aggregators Uber India and Ola.
---