In Brief: Zomato set to raise $200 mn from Tiger Global; LG sets up e-store in India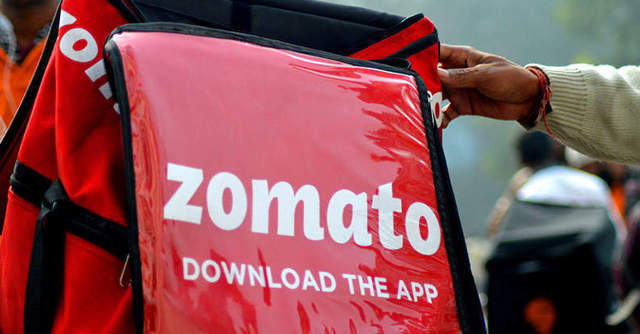 New York based alternative investments firm Tiger Global may invest $100 million in food delivery platform Zomato, with the option to inject an additional $100 million ahead of the firm's proposed initial public offering next year, a Moneycontrol report said. The Gurugram headquartered company has begun preliminary talks with the investor, although no term sheets have been exchanged yet, the report said, citing a person in the know.
Read: Zomato doubles FY20 revenue to $394 mn, as losses widen to $293 mn
LG Electronics sets up online store to boost India sales
Seoul headquartered home appliances maker LG Electronics has established a company-owned e-store in India through the retail foreign direct investment (FDI) automatic route for single brand companies and manufacturers, an Economic Times report said. The online store, which is expected to power the sale of appliances in India, will stock premium products of 150 models initially and scale to selling 60-70% of its portfolio soon, the report said, citing Deepak Taneja, business head of online and ecommerce verticals at LG Electronics India.
Delhi HC charges OYO, founder Agarwal with contempt of court

The Delhi High Court has charged hospitality major OYO, its founder Ritesh Agarwal, and directors Rakesh Kumar and Anuj Tejpal with contempt of court for failing to submit a list of unencumbered assets as ordered by the court, an Economic Times report said. On July 7, the court asked for the list to be submitted within two weeks, as part of a case filed by hospitality company Anam Datsec over non-payment of dues by OYO. The former has reportedly sought more than Rs 8 crore in damages from OYO.
Labour ministry may extend gratuity for gig workers
The labour ministry is planning to extend gratuity to include contract workers, gig workers, seasonal workers and fixed-term employees by reducing the threshold on the minimum work requirement of five years, The Economic Times reported. The ministry is considering several options, the report said -- gratuity at the rate of seven day wages for each season for seasonal employees, and gratuity at the rate of 15 day wages to the number of days as may be notified by the government for every completed year of service, in excess of six months for daily or monthly wage earners and contract workers, the report said. Under the Payment of Gratuity Act, an employee is currently eligible for gratuity on the termination of their employment after they have rendered continuous service for at least five years.
Logistics aggregator Shiprocket to hire 60 people this quarter
New Delhi based logistics aggregator Shiprocket on Tuesday announced its plans to hire 60 people for its engineering, product, logistics operations and account management teams in the current quarter. The startup, which currently employs 350 people, hired 25 candidates in the June quarter, a statement said.
OYO offers govt, private hospitals pay-per-use Covid-19 facilities

Gurugram headquartered hospitality major OYO said it has partnered with over 24 state ministries as well as local authorities to provide its properties as pay-per-use quarantine and self-isolation facilities. It said it has offered over 50 hospitals, such as Safdarjung, Dr. Ram Manohar Lohia Hospital and Sakra Hospital, its properties as quarantine centres, and accomodation for healthcare and essential workers.
---