Enterprise Tech Dispatch: AI assisted health check-ups from Apollo; Oracle's free trial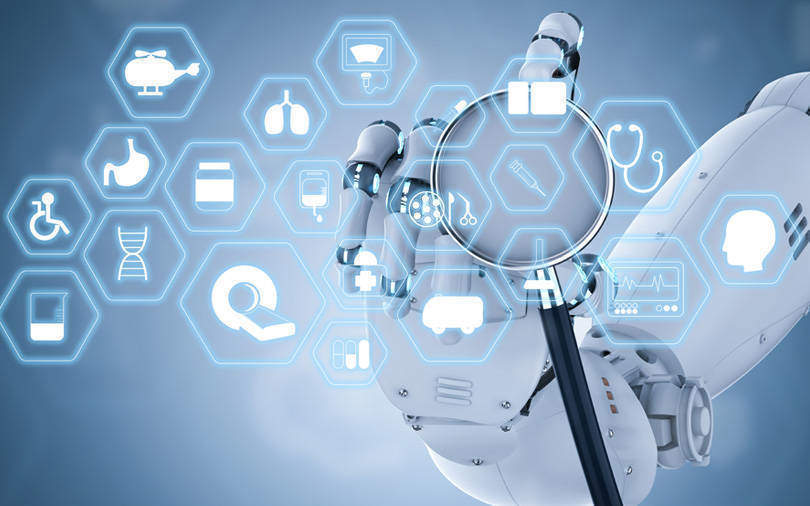 As researchers make progress in sharpening the accuracy of artificial intelligence (AI), a number of hospital chains and pharmaceutical companies around the world are already implementing the technology to ensure faster and better delivery of healthcare.
The latest move in that direction comes from Sangita Reddy-led private hospitals chain Apollo Hospitals. The company has started a new preventive healthcare programme assisted by AI and deployed it across its 370 clinics and hospitals in the country, Business Standard reported. Apollo intends to extend this partnership with other hospitals across the country.
Under the three-year programme, the company plans to offer health checkups and other services through apps and wearables. It will charge Rs 6,000 in the first year, which will reduce by Rs 1,000 with each consecutive year. The report also said that Apollo has partnered with UK-based DXC Technology, which is currently in the process of hiring as many as 10,000 people in India.

Interestingly, this is not Apollo's first brush with AI. The company has been working with Microsoft's AI research division. Last year in August, it started using an AI programme developed by Microsoft to predict the odds of a patient being prone to cardiovascular diseases. This August, both the companies set up a council for cardiac diseases.
However, Microsoft is not the only firm working on AI for medical applications. Search giant Google said in February last year that it was trying to use deep learning techniques on one of its computer vision engines to try and assess cardiovascular risk factors. In August last year, Google said it was working on an AI model to detect eye diseases.
Also watch: How Cloudnine Hospitals is upgrading childcare with frontier tech

Global firms relying on local players to push into the Indian market?
While Indian IT services firms such as Tata Consultancy Services, Infosys, Wipro, HCL Technologies and Tech Mahindra are looking to chase down digital deals, big technology companies are banking on these firms to help them with market proliferation as system integrators.

US-based database solutions provider MongoDB is relying on Indian IT services firms to push its offering, The Economic Times reported, citing Dev Ittycheria, CEO of MongoDB.
Read: An analysis on the Q1 2019-2020 earnings reported by Indian IT services firms.
Interestingly, growth in the Indian server market is declining as companies shift to cloud, market research firm International Data Corporation (IDC) said as part of its quarterly report. According to the company, the overall server market in India witnessed a year-over-year decline of 1.0% in terms of revenue at $350.2 million in the second quarter of this year against $353.9 million in the same period last year.

"Indian enterprises are transitioning from on-premise servers and virtual servers to cloud workloads. We have noticed spends on compute platforms shifting from traditional IT towards private cloud and public cloud," Harshal Udatewar, market analyst for the server space, IDC India, said.
HP leads the market followed by Dell, Cisco, Lenovo and Huawei respectively, the report showed.
Oracle's cloud play

As enterprises globally compete to get a larger share of the cloud computing market, Oracle is offering a free trial of a particular set of services for an unlimited period to play catch up with players such as Amazon Web Services (AWS), Microsoft Azure and IBM.
Watch: Our gen2 cloud uses AI/ML to reduce security threats: Mitesh Agarwal, Oracle

The company, led by Mark Hurd and Safra Catz, is launching Oracle Cloud Free Tier along with its new Always Free services for anyone to try the company's self-driving database and Oracle Cloud Infrastructure. New Always Free services enable developers and students to learn, build and get hands-on experience with Oracle Cloud for unlimited time, the company said in a statement.
Also read: Oracle's Steve Daheb on making automated databases available to enterprises on-premise
"This enables the next generation of developers, analysts, and data scientists to learn the latest database and machine learning technologies for developing powerful data-driven applications and analytics on the cloud," Andrew Mendelsohn, executive vice president, Database Server Technologies, Oracle said.
Now, a blockchain-based laptop
After the launch of blockchain-based smartphones such as Finney by Swedish firm Sirin Labs, a German firm has now announced that it was working on releasing a blockchain-based laptop.
Breaking news out of Amsterdam

COMING VERY SOON

WI-IIM : The world's FIRST #Blockchain LAPTOP

You saw it first with #Karatbars. They are leading the way in #technology. KARATBARS IS THE PLACE TO BE!#cryptocurrency / #btc / $btc pic.twitter.com/I0Vp5SC0ul

— Karatbars Wealth (@kbwealth79) September 17, 2019
The laptop, according to media reports, can work on Windows as well as Karatbars operating system. The laptop offers functionalities such as physical encryption and voice-over-blockchain protocol among others.
Also read: HTC working on a blockchain-powered android smartphone.
---